Rooster Editor-in-Chief rises to Phoenix status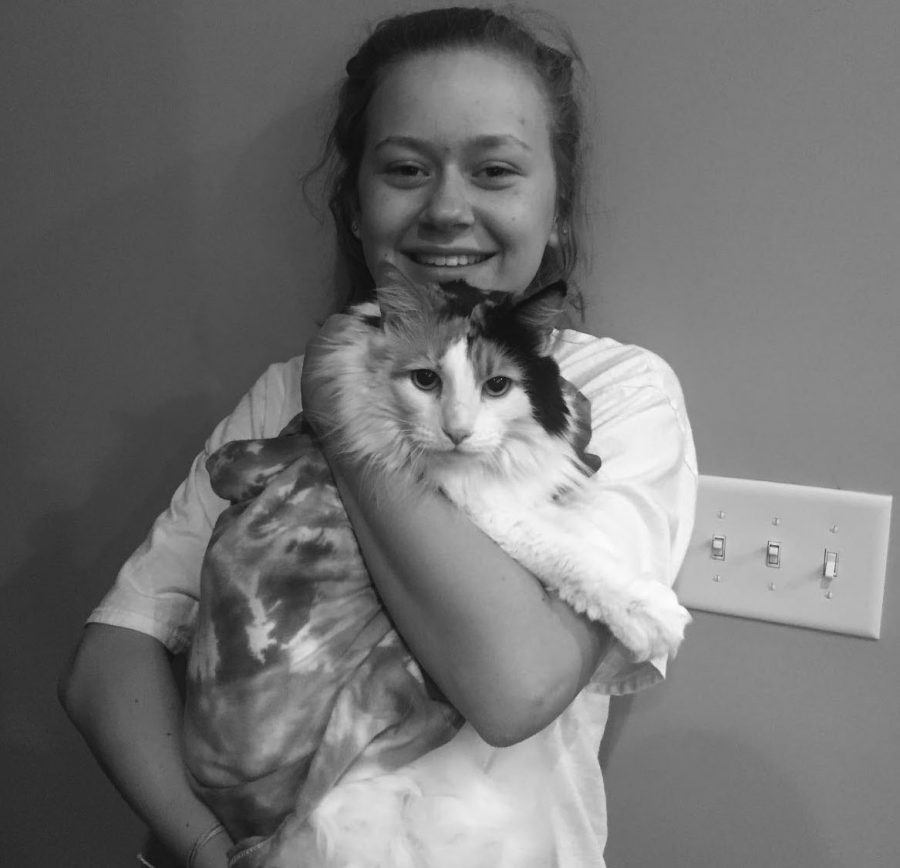 I cannot believe it is already my turn to write my goodbye. I remember this time last year, watching the seniors writing theirs and thinking that my turn to say goodbye was so far off in the future. I could not have been more wrong. This year has absolutely flown by, and I find myself in shock at the fact that I will be graduating in just a few months.
Everyone tells you to cherish the final moments of high school because they will be over before you know it. As junior year passed by at a snail's pace, I was highly skeptical of the fact that my time in high school would ever seem to go quickly. However, times are changing, and we have reached the home stretch of the senior year.
My first piece of advice would have to be to stay organized. As senioritis sets in, it just makes it easier if notebooks are neat, you have a way to keep track of assignments, and, you know, you don't rely on one random pencil with half a piece of lead and no eraser. Having to hunt for what you are supposed to be doing makes you want to do it even less, and that is an endless cycle of procrastination and zeros.
Secondly, at the beginning of the year when college applications aren't yet completed, I recommend avoiding extreme death-levels of stress in any way possible. Take a stretch break, do some yoga, or do my personal favorite: have an 80s dance party.
I cannot even begin to explain how much a dance party can relax you. Find an 80s jams playlist on Youtube or Spotify, put it through some speakers, and dance like nobody's watching. You will feel like a complete idiot at the beginning, but you'll thank me later.
Next, for the love of everything holy, please get some sleep. If you are one of those people that says they can function on two hours of sleep or less, you are a liar. There's a scientific explanation, but really your brain just needs to rest.
Finally from Hannah's advice column, have fun but stay focused. It is so difficult to find a happy medium, but the last thing you want as a senior is to lose a scholarship or a place within a university. There is plenty of time for fun in college, but you have to make it there first.
I am extremely excited to be attending Elon University in the fall. Anyone that has met me knows that I have been doing everything in my power to get myself there. I will be an Honors Fellow, which provides me with incredible opportunities for travel abroad and additional learning.
My involvement in the Honors Fellows program proves that it is possible to find ways to attend one's dream school when it was not originally financially possible. Universities are generally good about assisting students in their attempts to reach their institutions. If you demonstrate high interest and dedication, they will reciprocate.
In addition, I will have research published in the university's library by the time I graduate. I am looking forward to traveling abroad as well, and I hope I will have the opportunity to travel to Italy my second semester of freshman year to study the culture.
After college I have no idea what I want to do. I know I want to minor in Spanish, and do something within the parameters of social justice. Finding ways to overcome poverty and discrimination is extremely important to me.
It is so hard to believe my high school career, as well as my time in Pfafftown, is ending. However, I am looking forward to the opportunities coming my way as I move on out of the land of El Maguey and nighttime Sheetz runs. I cannot wait to make new friends and memories, while continuing to treasure the old ones. I have made friends for life here.
I will work on the newspaper, the Pendulum, at Elon. I will avoid the freshman 15. And I will never forget my roots here in Pfafftown. I will miss belly.
About the Writer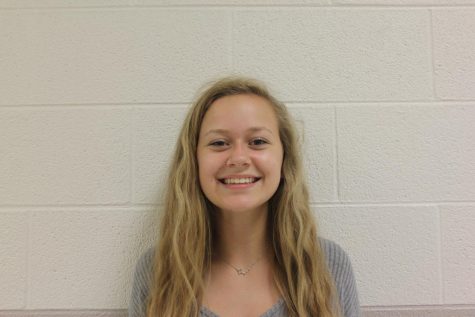 Hannah Boone, Editor-in-Chief (Online)
Hey y'all! My name is Hannah Boone. I'm a senior this year. I am online editor-in-chief. I love food, music, my cactus, and I love dying a strip of...