Tom Brady moves to Tampa Bay
On the morning of March 19, Tom Brady announced on Instagram he is ending his 20-year stint with the New England Patriots. Fans of the Patriots were admittedly shocked, as the future of their beloved and historically winning team is now uncertain. Brady knew he needed to explain the decision and voice his appreciation, so he took to Instagram to do so.
"I wanted to say thank you to all of the incredible fans and Patriots supporters," Brady said. "[Massachusetts] has been my home for twenty years. It has truly been the happiest two decades I could have envisioned in my life and I have nothing but love and gratitude for my time in New England." 
Following his separation from the Patriots, Brady signed a contract with the Tampa Bay Buccaneers for approximately $30 million annually. Brady is entering his new team as a six-time Super Bowl champion, 14-time Pro Bowler, three-time first-team All-Pro and three-time MVP with the Patriots. This is starkly contrasted to the Buccaneers, who have not made the NFL playoffs since 2007. The two teams' accomplishments vary quite significantly; Tampa Bay is hoping their new quarterback could change this. 
43-year-old Brady is an anomaly in the world of football. He holds more NFL records than any other quarterback, including the record for the most regular-season wins totaling at 219. Not to mention he is no longer at an age of athletic prime, though his former teammates, such as Tedy Bruschi, credit his success to more than his physical abilities.
"The 20 years that's he's been able to be in this system, and I'll say this, the 20 years he's had to put up with, the mental toughness that he's had to exhibit under the constant pressure of [Patriots Head Coach] Bill Belichick and what he puts on the team, and on the players, every single year," Bruschi said on ESPN's NFL Live the night Brady announced his separation from New England. "Tom dealt with it for two decades!"
New England Patriots owner Robert Kraft, has also expressed his feelings about Brady's move to Tampa Bay. Kraft put up 12 billboards as a way to celebrate Brady's time as a Patriot. He chose the number 12 to represent the number Brady has worn since initially being drafted to New England in 2000 as the 199th overall pick.
The billboards read:  "Thank you, Tom. The greatest of all time! With love, the Kraft family and the New England Patriots."
Brady led the Patriots to nine Super Bowl appearances and six Super Bowl titles. It was a run of success that may never be matched. 
 "How do I possibly sum up the depth of my gratitude to Tom Brady for what he's given us these past 20 years, or the sadness I feel knowing it's ending?" Kraft said in a statement. "I love Tom like a son and I always will. He has brought so much happiness to me personally and to all of our fans."
Many fans and NFL experts alike maintain that Brady's story with the Patriots is not over. Soon after Brady retires it is reasonable to assume we will see him in his jersey once more when he returns to New England for his jersey number retirement. 
"There simply will never be another Tom Brady," Kraft said. "I now look forward to the day we can bring him back home to New England to celebrate his Patriots career, his endless achievements and his legacy as the greatest of all time. I love him very much."
About the Writer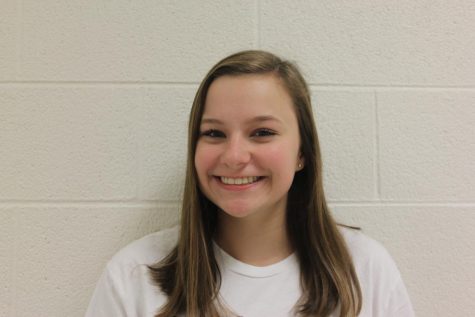 Taylor Ann Hartley, Rooster Reporter
My name is Taylor Ann Hartley. I'm a sophomore and this is my first year on the Reagan Rooster. My dog, Lester, is my best friend and we have matching...