Step Forward: Reagan women's basketball steps into great start to the season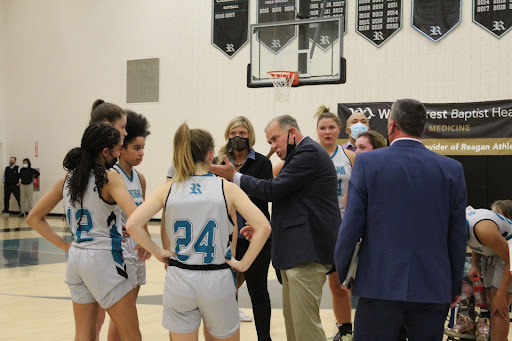 Reagan's women's basketball has gotten off to a strong start, winning two games in the 32nd Annual Mary Garber Tip-Off Classic and winning their first five games in non-conference play. The Lady Raiders have dropped more than 50 points in their first five games, playing good offense and defense. 
Their performance in the Mary Garber Classic showed the Lady Raiders what they need to work on such as committing fewer fouls, making free throws and easy layups. Executing all the fundamentals and playing quality basketball will make them a better team and keep them on the court in February beyond the regular season. Senior leadership will be a factor in how far the Lady Raiders will go. Seniors provide experiences and knowledge on the court younger players might not know, that will help as the season progresses. 
Senior Charlotte Craver, who plays shooting guard and has played varsity basketball since a freshman, is ready for the challenge. 
"I just want to be the best player I can be and lead the team in any way I can," Craver said.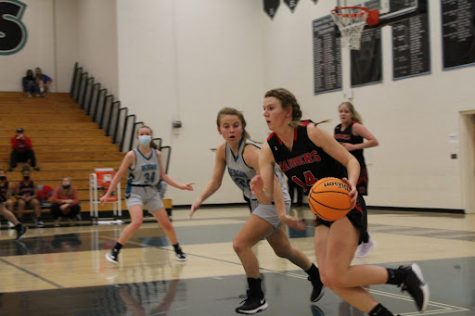 Three weeks ago was the official start of the season and the Lady Raiders took down South Rowan, Mount Airy and North Forsyth. Head coach Eric Rader expected the girls to play extremely hard, have a lot of fun and get big wins.
On Dec. 1, the Lady Raiders hosted the Mount Airy Bears. Playing in a highly contested game, the Raiders showed that they know how to win. After being outscored in the first quarter, the Raiders went to work winning the remaining quarters and went on to win 51-48.
Playing East Forsyth, West Forsyth and playing Glenn twice, the race for the conference will be tough, but manageable. 
Playing together as a team is what led them to victory against the good teams they have played so far such as West Forsyth and Mount Airy. The girls learned how to close out games and what needs to be done in the last two minutes of a game.
"Learning that lesson early on was good and will help us in the run for the conference," Rader said. 
 On Monday, Dec. 6,  the Lady Raiders started the week off by beating Central Davidson 50-24.
"We played really well against them and I think it showed," said junior shooting guard Amaya Glenn, who had 17 points. "We scored a lot of points and had a really fun game."
Glenn has been reliable for Rader, and she is definitely a contributor to the team. She is fast, has a high basketball IQ  and makes the majority of her shots. At times fans will see her hit three-pointers and drive it to the lane and hit flashy lay-ups.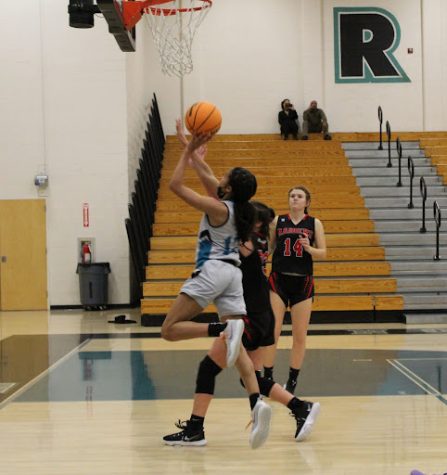 With a young team of juniors this season and stars seniors like Adriana Gullette having left last season, this year's team is full of new faces and talents.
"Step forward" is the team's motto. It means to be a leader, make plays and be confident in what they do. 
"'Step forward' is our motto, so giving our girls the courage and confidence will help us be successful," Rader said.  
 Rader has seen a lot of growth already. Being 8-2 the Lady Raiders are looking really good. The girls are excited about the future and what is to come. The schedule only gets tougher, but Rader and the girls are ready for it and all the fun they will have. 
"With a packed student section, this season will be fun to watch," Rader said.
Leave a Comment