Biden's first day executive actions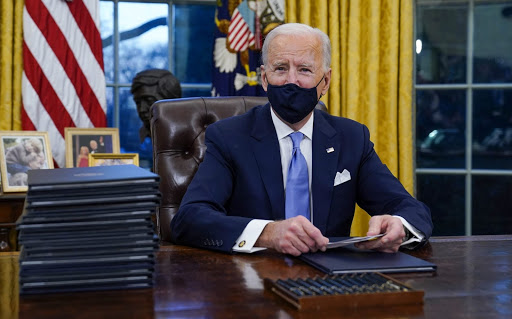 The first few days of a presidency are an extremely important time to establish priorities as an administration and to make decisions that will set up the next four years. This means a flurry of executive actions that can be confusing for the public to keep straight. 
So, here is a list and simple explanations of 14 of the important executive actions made by President Biden on the first day of his presidency. 
Executive Order On Advancing Racial Equity and Support for Underserved Communities Through the Federal Government
It is ordered that executive departments and agencies must make assessments of where and to what extent there is inequity and barriers to equal opportunity within their departments and work to fix those problems. 
Proclamation on Ending Discriminatory Bans on Entry to The United States
This proclamation revokes actions taken by the previous administration that prevented people from primarily Muslim and African countries from entering the United States. 
Executive Order on Protecting the Federal Workforce and Requiring Mask-Wearing
It is required that, along with all other CDC guidelines like social distancing, masks be worn by every federal employee and individual on federal land or in federal buildings. 
Executive Order on Organizing and Mobilizing the United States Government to Provide a Unified and Effective Response to Combat COVID-19 and to Provide United States Leadership on Global Health and Security
A new position called the Coordinator of Covid-19 Response has been created with this executive order. This person will head the federal efforts of combatting the pandemic.
Executive Order on the Revision of Civil Immigration Enforcement Policies and Priorities
This executive order resets immigration policies by revoking the executive order from the Trump administration that created stricter policies. 
Executive Order on Revocation of Certain Executive Orders Concerning Federal Regulation
Biden revoked six of former president Donald Trump's executive orders that had placed tighter regulations on the federal government with this executive order. 
Executive Order on Ensuring a Lawful and Accurate Enumeration and Apportionment Pursuant to the Decennial Census
In order to get a more accurate representation of the population, non-citizens will now be included in the Census. The apportionment of congressional representatives will also be decided based on Census numbers that include non-citizens. 
Executive Order on Protecting Public Health and the Environment and Restoring Science to Tackle the Climate Crisis
There are many parts to this order that increase environmental regulations that have been loosened over the past four years. Most notably this order revokes the permit for the Keystone XL pipeline that would run through ancestral Native American grounds in Montana and South Dakota. 
Executive Order on Preventing and Combating Discrimination on the Basis of Gender Identity or Sexual Orientation
This order calls for preventing discrimination on the basis of gender identity or sexual orientation in workplaces and the full enforcement of existing discrimination laws. 
Memorandum on Modernizing Regulatory Review
It is directed to begin a process of modernizing regulatory review practices, including undoing processes created by former president Trump. 
Executive Order on Ethics Commitments by Executive Branch Personnel
Every appointee in every executive agency is required to sign an ethics pledge and will be upheld to those ethical standards. 
Proclamation on the Termination Of Emergency With Respect To The Southern Border Of The United States And Redirection Of Funds Diverted To Border Wall Construction
This proclamation terminates the national emergency that was used to fund the construction of the border wall that Trump began at the U.S. border with Mexico. Construction was halted immediately and funds will be diverted for other federal use. 
Reinstating Deferred Enforced Departure for Liberians
The deferrals of deportation and work authorizations for Liberians with a safe haven in the U.S. have been extended until June 30, 2022. 
Preserving and Fortifying Deferred Action for Childhood Arrivals (DACA)
This memorandum preserves and fortifies Deferred Action for Childhood Arrivals (DACA) that was created by former president Obama. This comes after Trump made several attempts to undo these protections.
About the Writer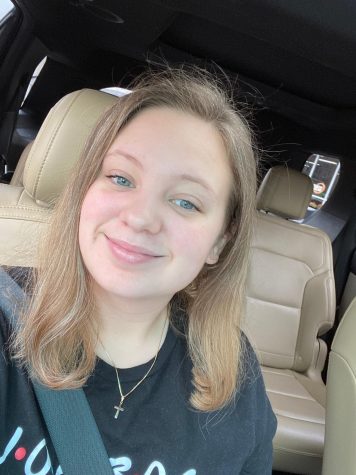 Madison Hepler, News Editor
Hi everyone! My name is Madison Hepler. I am a senior and the News Editor this year. I am President of the Drama Club, so I love musicals and theatre things....