President Trump visits The Camel City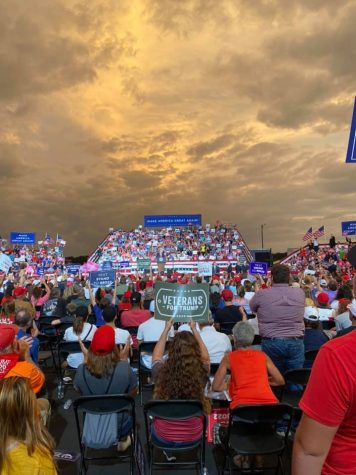 On Sept. 8, a little before 7:00 pm, Air Force One landed at Smith Reynolds Airport. This was  President Trump's third visit to North Carolina this year, as North Carolina is one of the most important battleground states in the coming election. He won the state four years ago.
Trump spoke to a crowd of 15,000 for 75 minutes addressing many key issues in his campaign. Attendants had to go through two security checkpoints and have their temperatures checked before entering the airport.
In his speech, Trump reported that the United States boasts over 160 million jobs this year. In addition, he discussed the executive orders he has issued have strengthened the country.
 He also stated that his Covid-19 actions had saved millions of lives and that Joe Biden, "got this wrong."  In addition, Trump stated that North Carolina should be open. He stated that restrictions on businesses were hurting the economy and said, "You ought to vote for Dan Forest." 
North Carolina's governor Roy Cooper's executive order limits outdoor gatherings to 50 people. Trump said, "we call you peaceful protesters," as a way to get around the order.
Reagan Senior, Tyler Reedy, experienced the event from a completely different perspective than most. Reedy works for the volunteer fire department (the 09s) and was crucial in helping prep for the event. He worked to help with V.I.P. parking and collaborated with undercover cops and a few secret service men. "It was just awesome," Reedy said. 
  Another one of the 15,000 attendees was a local college student who shared why she attended the rally, " I am frankly tired of feeling afraid to express any political opinions. It is a huge infringement on my right of freedom of speech, thought and expression to be so afraid of being cancelled by friends and family," she said. "We just want to hear the President of the United States speak; it's interesting. No matter what your political opinion, he's the president." 
There was also a protest held just outside the campaign area. Though protestors and rally attendees engaged in shouting from across the street, the event was peaceful.
Reedy said,"I met the press secretary, Virginia Foxx, Thom Tillis, and Lindsey Graham. Regardless of how you feel about Trump, it was historic.It was the best night of my life,"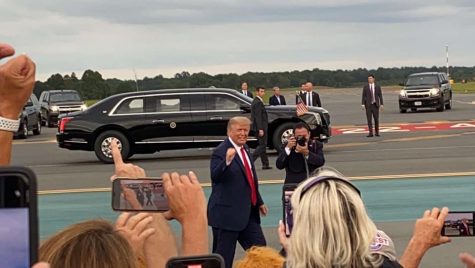 About the Contributors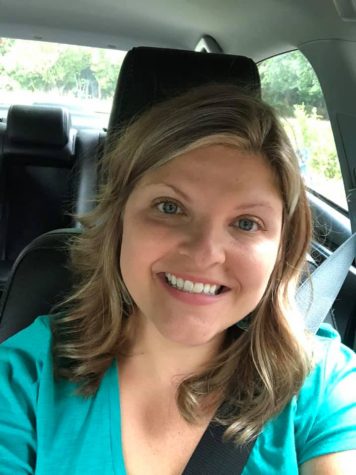 Shannon Overby, Adviser
Hi. My name is Shannon Overby, and I am the Ronald Reagan High School newspaper adviser. I currently teach Intro to Journalism, Newspaper, and English...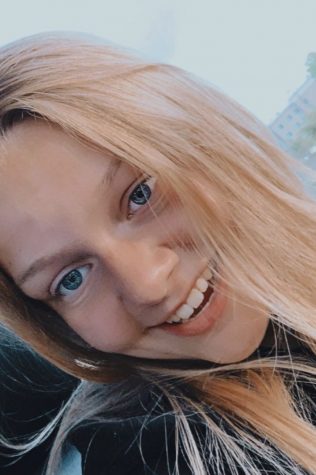 Leah Boone, Co-Editor and Social Media Manager
Hey y'all! My name is Leah Boone and I'm a senior. I am co Editor-in-Chief with the one and only Charlotte Turner, and this is my third and final year...