Spring staycations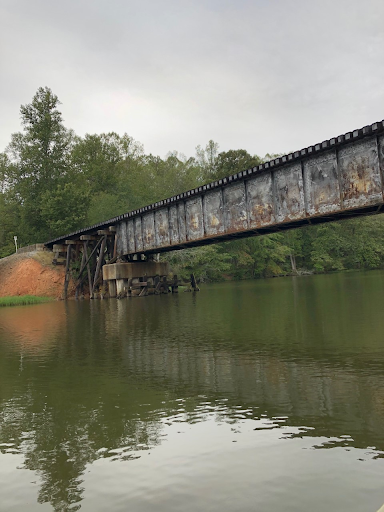 Spring staycations
With warmer temperatures on the way, you may be aching to get outside. Below you will find some inspiring destinations for the jet-setter heart.
Blue Ridge Parkway: The parkway connects the Shenandoah National Park in Virginia to the Great Smoky Mountains in North Carolina. There are many amazing stops along the way, but from Winston, the easiest access is from Highway 52. Cool Destination: Fancy Gap, Virginia makes a perfect destination. There you will find The Gap Deli for a quick bite to eat, take your photo at an official LOVE Virginia. sign, and enjoy the scenic views. In addition there are numerous hiking trails including the Granite Quarry overlook and the Devil's Den Nature Preserve. This adventure is also a great place to tent camp and do some star gazing. $
Nascar Road Trip:  Do you feel the need for speed? Cool Destination:  If so, check out the new Fast Pass Tour at the Charlotte Motor Speedway. Just $30 for the entire carload, take in the sights and history from an audio tour from the convenience of your own vehicle  On your way home, visit Kannaopolis, the birthplace of racing legend  Dale Earnhardt. Your last pit stop may be the  RCR (Richard Childress Racing) Museum that encompasses Earnhardt and Richard Childress racing history located in Lexington, NC. $$
Mt. Airy: Do me a favor and Youtube an episode of The Andy Griffith Show. My favorite is probably season 1, episode 1 entitled "Opie's Charity". Ok, now that you know who Andy Griffith was and that he was in fact a celebrity, you'll also want to know he was from Mt. Airy, North Carolina. The town hosts an Andy Griffity museum, serious homage to the show, and a quaint hometown feel. Cool Destination: Snappy Lunch is a must when you are in town. The diner has been in business since 1923 and is featured in the Andy Griffith Show many times. The diner is most known for their infamous pork chop sandwiches. Riverside Park is also nearby for a breezy afternoon stroll. $
https://www.youtube.com/watch?v=ypLQ_V1uDU4
Greensboro Science Center: You are never too old to get out and learn more about animals!  The center hosts an inside and outside venue of hallways and walking trails where you will encounter Sumatran tigers, otters, Komodo dragons, red pandas, and much more. Cool Destination: In addition, if you are feeling adventurous, check out Skywild, a tree-top ropes course. You get to view the animals from a completely new perspective while getting a top-notch workout. Be sure to reserve your space online due to Covid-19.  After your visit to the center, stop at Maxie B's for the most delicious cheesecake. $$$
Wilderness Run Alpine Track:  Grab your things and head up to Banner Elk, NC for the day trip of a lifetime. Cool Destination:  The Alpine track is a roller coaster per se nestled in the mountains. Reaching speeds of 25mph, speed away for seven minutes while taking in breathtaking views and giggling like a school-girl. Three rides cost $35. Edge of the World in Banner Elk also offers white water rafting, hiking, and rock climbing.$$$
Winston-Salem: Cool Destination: Start your day by having the most delicious brunch at the Young Cardinal Cafe featuring build your own omelettes and to-die-for pancakes located downtown.  Then set off to the Muddy Creek Greenway for some exercise and views of lush spring flowers.  You will get a 2.9 mile walk in and can connect in several places including Meadowlark Middle School. For a midday treat, stop by Baked Just So for a delicious coffee and pastry with friends.$. 
Salem Lake: Salem Lake is the perfect day get away. Cool Destination: Just a fifteen minute drive from Pfafftown, spend the day boating and fishing. Boat rentals are on site and range from $4-$6/hour.  Personal kayaks and canoes are also allowed on the lake. The Marina center is stocked with fishing supplies and snack items as well. $
Harvey B. Gantt Center: Cool Destination: Located in Charlotte, the Harvey B. Gantt Center for African-American Arts + Culture at Levine Center for the Arts celebrates black art and history. On display currently is Vision and Spirit: African American Art Works and Lift Every Voice. Tickets are currently free to visit the museum. After visiting the museum, check out The Yolk for their delicious cheese grits or something different, West African peanut Stew. $$
Quarry Park: For beautiful scenery as well as an area for walking, Quarry Park is an ideal afternoon trip. Cool Destination: Located at 1790 Quarry Rd in Winston Salem, the quarry is a place everyone should go to if given the chance. With a lookout viewing the whole quarry as well as downtown Winston, an area to put a lock on the lookout with a friend or significant other and a walking trail surrounding the quarry. There is no cost to get in, but there are picnic tables if you want to bring some takeout before you explore! $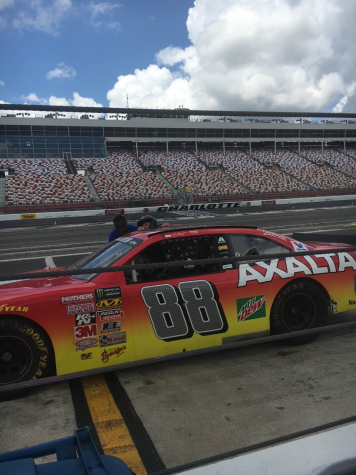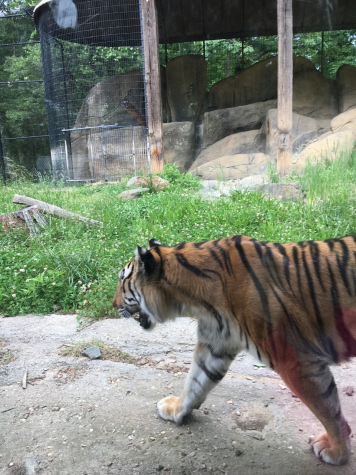 Tanglewood Park: A park with something for everyone to enjoy! Cool Destination: Located in Clemmons, Tanglewood Park has it all. With multiple walking trails, a pool open in the summer, tennis courts, a dog park, horseback riding and much more, anybody can go and find something to do! The different walking trails offer different scenery as well, making for a place to frequently visit with no boredom! It is a $2 fee to get into the park, and well worth it! $