President Trump Impeached Again
On Jan. 13, 2021 the U.S. House of Representatives introduced an article of impeachment against former president Donald Trump. The impeachment charge is in response to the attack on the U.S. Capitol and the accusation of Trump inciting the rioting.
The House of Representatives voted 232 to 197 in favor to impeach Trump. The House filed the impeachment article against Trump under the cause of "incitement of insurrection" after the siege of the U.S. Capitol on Jan. 6.
The mob of people that stormed the Capitol that day were attempting to stop Congress from counting and certifying the electoral college votes in the 2020 election. The group of attackers came from a Trump rally called "Save America" where he encouraged the attendees to storm the Capitol.
"Orderly and peaceful transfer of power must continue," said Indian Prime Minister Narendra Modi. "The democratic process cannot be allowed to be subverted through unlawful protests."
Trump is the first U.S. president in the history of America to be impeached twice. He was impeached back in Sept. of 2019 for the first time under the conviction of abuse of power.
Speaker of the House Nancy Pelosi signed the article of impeachment after the House of Representatives voted. On Jan. 25 she introduced the article to the U.S. Senate to vote on the decision for impeachment and possible further actions.
The trial is scheduled to occur on Feb. 9. This is the first impeachment trial in U.S. history to occur outside of a president's term.
Because the trial for conviction will be held when Trump is no longer in office, he cannot be voted out of his presidency. Although he has already left the presidential office, the Senate and House of Representatives can take a separate vote after the conviction to keep Trump from ever holding federal office again.
On Jan. 26, 45 Republican Senators moved to declare the trial "unconstitutional" due to the trial being held when Trump is a private citizen and no longer president. The trial is still being held on its assigned date in early February.
"There is nothing unconstitutional about impeaching a former official," said Senate Majority Leader Chuck Schumer. "(Unconstitutionality) has been completely debunked by constitutional scholars from all across the political spectrum."
If convicted at the trial and the additional vote to ban Trump from running for future office passes, Trump could also be disqualified from the benefits given to former presidents by the Post Presidents Act, including a Secret Service security detail, pension and yearly travel allowance.
About the Writer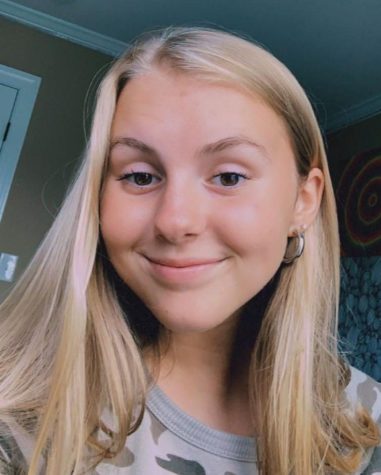 Charlotte Turner, Co-Editor and Social Media Manager
Heyo! My name is Charlotte Turner and I am one of the co-editors of The Rooster this year. This is my third year on the newspaper staff and I love the...