Cooper's New Curfew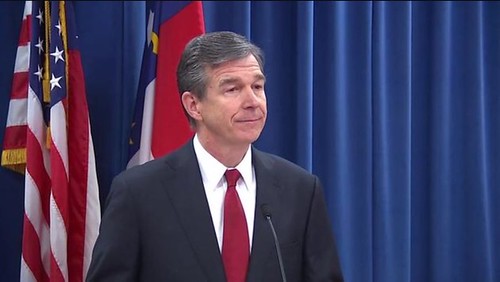 On Dec. 7, Gov. Roy Cooper announced a statewide curfew from 10 p.m. to 5 a.m. as a "modified stay at home" order. Executive Order No. 191 went into effect last Friday, Dec. 11 and continues through Jan. 8 at the earliest.
"Our new modified stay at home order aims to limit gatherings and get people home where they are safer, especially during the holidays," Cooper said.
The mandate requires bars, restaurants, personal care businesses, entertainment venues and more to end all on-site services by 10 p.m. However, take-out, delivery and drive-thru services will remain open until the site's specific closing time.
The timing of the curfew allows individuals who work between the hours of 10 p.m. and 5 a.m. to travel for work to perform their jobs in a different location if their employer requires them. It also allows them to take care of their family members' needs.
Cooper said the curfew "takes into account that the longer into the evening you go, the more people get more uninhibited, thus more of an opportunity to spread the virus."
On Oct. 2 the limited reopening of bars and nightclubs was included in Cooper's announcement of Phase 3. But since then total COVID-19 cases in North Carolina have risen more than 88% from 214,684 to 404,032 as of Dec. 7. The death rates are also up more than 55% from 3,608 to 5,605.
Cooper wants this order to remind everyone to be vigilant the rest of the day which includes the continuation of properly wearing face masks and social distancing, along with washing your hands diligently throughout the day.
The curfew will be enforced by local public health and law enforcement officials. Winston-Salem Mayor Allen Joines' order does authorize fire and police officials to issue citations for violations, and would be considered a Class 2 misdemeanor. This includes a penalty of 60 days in jail and a fine of $1,000.
"Law enforcement personnel are directed to enforce this subsection of the executive order against individuals only in cases of willful or repeated violations," said Lee Garrity, Winston-Salem manager during the latest executive order.
Another reason for the sudden urge from Cooper is due to the statewide COVID-19 related hospitalizations reaching yet another record high of 2,373 in the Dec. 7 report. For over a month the Triad region has had more COVID-19 hospitalization than any other region in the state.
During the earlier months of the pandemic elective surgeries had been put on pause due to the pandemic and there is fear that may happen again.
Many have opposing ideas about the mandate than Cooper. Senior policy analyst with the John Locke Foundation said Cooper "appears to be doubling down on restrictive mandates that have had an impact one could describe as limited at best."
  Cooper has made it clear that he wants the entire state to put some effort into this new mandate so we can work to get things back on track.