How to Make your own Hot Chocolate Bombs
Overview:
If you have been on TikTok or Instagram recently, it is likely that you may have seen these hot chocolate bombs that are taking over the internet this holiday season. These chocolate spheres melt and explode with marshmallows and cocoa when dropped into warm milk, making for an amusing and satisfying way to make yourself some hot chocolate as the season continues to grow colder.
They are very simple to make as well, only requiring a few ingredients and a bit of time to put everything together.
Ingredients:
Melting chocolate
Hot cocoa mix
Mini marshmallows
Half circle baking mold
Instructions:
Put your chocolate in a bowl and melt it in the microwave until it is smooth enough to be poured.
Fill your baking molds with the melted chocolate, and put them in the freezer for 5-10 minutes to harden.
Gently remove the hardened chocolate from the molds, being careful not to break them.
Put a plate in the microwave for about a minute. Place each half of the chocolate shells on it for a couple of seconds until the edges slightly melt.
Fill one of the halves with about 1 tablespoon of hot cocoa powder, mini marshmallows, and anything else you want to add. Combine your two shells into a sphere. The melted edges should help them connect more easily.
You can then decorate your hot chocolate bombs with more melted chocolate, sprinkles, crushed candy, or whatever else you would like to add. You could also just leave the chocolate plain.
Put your hot chocolate bomb in a mug of warm milk and watch what happens!
About the Contributor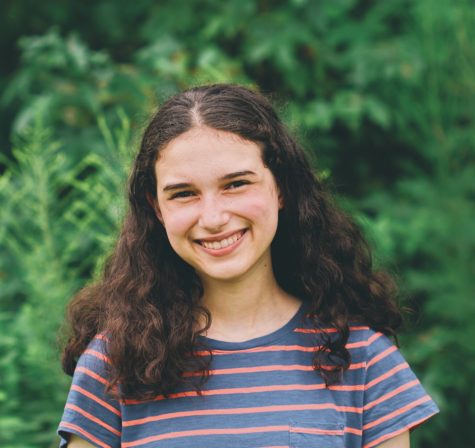 Reilly Calvert, Rooster Reporter
Hey! I'm Reilly Calvert, I'm a sophomore this year and a reporter for the Rooster. I really love art, photography, and writing, and spend most of my...