Covid-19 and High School Volleyball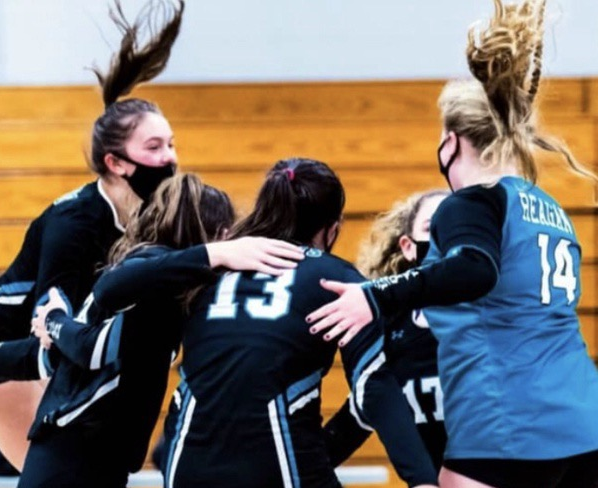 Sports have been impacted greatly by Covid-19. Most sport's seasons have been either cancelled or delayed. One sport that hasn't been canceled is Volleyball.
The first practice started on Nov. 4 for all North Carolina High School
volleyball teams and the first games started on Monday, Nov. 16 for all North Carolina High School Volleyball teams.
Some protocols that players and coaches have to follow are wearing masks during all games and practices. They are limited to 25 fans with masks in the crowd and they are only allowed to be home fans.
"It's been different and harder than usual." said freshman Haley Carson. 
The teams are also required to clean the balls after each practice and periodically during the match. Normally teams switch benches between each set but they are not doing that this seaosn due to covid. While the teams are traveling on the busses there is only allowed to be one person on each seat of the bus.
According to freshman Charlotte Ritcher the teams also cannot shake hands at the end of each game which usually they do.
"The state has done a good job helping to protect the players, coaches and spectators," said head volleyball coach Doug Balser. "I wish more people could attend and watch, but we completely understand that decision. Ultimately, the girls are simply excited to get to play."
Reagan's Volleyball team has had a very good start to the beginning of the season with a score of 3-0. They went against Gleen and Reynolds which won both games by three and they beat East Forsyth 3-1.
Reagan High School also played West Forsyth on Nov. 24 and won 3-0. The final game of the Volleyball for Reagan High School season will be Dec. 30 and the playoffs will start Jan. 4 according to Max Preps.
About the Writer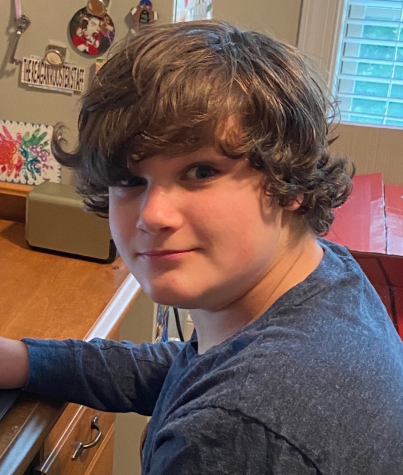 Henry Bowen, Rooster Reporter
Hello! My name is Henry Bowen. I am a sophomore this year at Reagan High School and I am a Rooster Reporter.  Like to play sports and I love to watch...