Black Friday bonanza 2020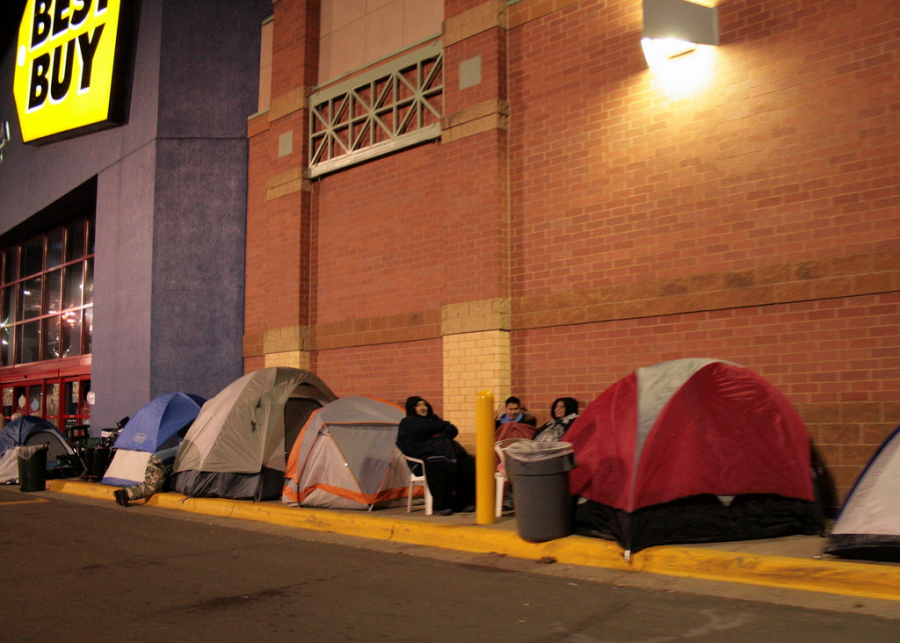 Just like everything else this year, there is no doubt that Black Friday, the day after Thanksgiving, will be a little different than normal. However, that does not mean that there will not be big savings on some of this year's hottest clothes, electronics and home appliances.
Whether Black Friday shopping is done online or in store, major retailers such as Apple, Walmart, and Amazon have limited-time low prices that will not break the bank.
Black Friday has a long-standing bad reputation for being one of the most chaotic days of the year. It is usually filled with giant crowds of people shoving past each other desperately trying to reach the last item on sale.
Oftentimes this is true, especially in popular stores such as Walmart, Target and Macy's. This year the danger doubles due to the coronavirus, for the virus spreads easily in large crowds. Luckily, this year's shopping can be done without having to step foot in a single store.
If you prefer not to wake up at 4:00 a.m., some of the best deals can be found online even before Black Friday starts. 
When it comes to clothes, Macy's, Kohls, Adidas and Banana Republic already have new low prices out on their websites. According to CNN, Banana Republic will have their stock 50% off through Black Friday, and Kohls will have thousands of deals including 15% off and $15 Kohl's Cash for every $50 spent.
Home Depot and Lowes are also participating in Black Friday early. Lowes is currently running it's "Home for the Holidays" Seasons of Savings event where you can save big on especially on holiday decor and most of their stock. 
For electronics, Amazon, Best Buy, Beats and Samsung are the places to shop. According to CNN, Beats has huge discounts on the Powerbeats (now $99) and the Solo3 Wireless (now $119). Samsung has marked down their phones, televisions and other appliances and Amazon, of course,  has marked down a huge variety of different products.
Despite the sheer number of in-store deals, there are people who would still rather stay out of the chaos and just focus on digesting the turkey. 
"I would not go Black Friday shopping this year because it is not going to be safe, and people do not listen to the safety precautions the stores put in place for people," said sophomore Autumn Gates. "I would go shop online because you get the discount, and it is safer than coming in contact with other people."
If you are in fact willing to brave the crowds, make sure you do it using proper safety techniques such as social distancing, using a mask at all times and washing your hands regularly. 
In Winston-Salem, some of the best places to visit include Hanes Mall, Target, Walmart and Best Buy. Most of these establishments open their doors earlier than usual on Black Friday to welcome the large tide of shoppers. 
Black Friday is also a great time to buy future Christmas presents. Why not go online and save money on clothes, phones and kitchen appliances now, and have your loved ones thank you later?
Whether you're staying indoors, wrapped in a blanket and clicking a mouse, or camping outside a store with a mask on, Black Friday is certainly a great time to save big on anything and everything!
To check out a summary of all the other Black Friday deals, visit: Black Friday sales & deals 2020 | CNN Underscored
About the Writer
Anna Hunt, Rooster Reporter
Hello! My name is Anna Marie and I'm a sophomore this year at Reagan High School as well as a Rooster Reporter. I play varsity soccer for Reagan and...