"We Are Pfafftown" Scavenger Hunt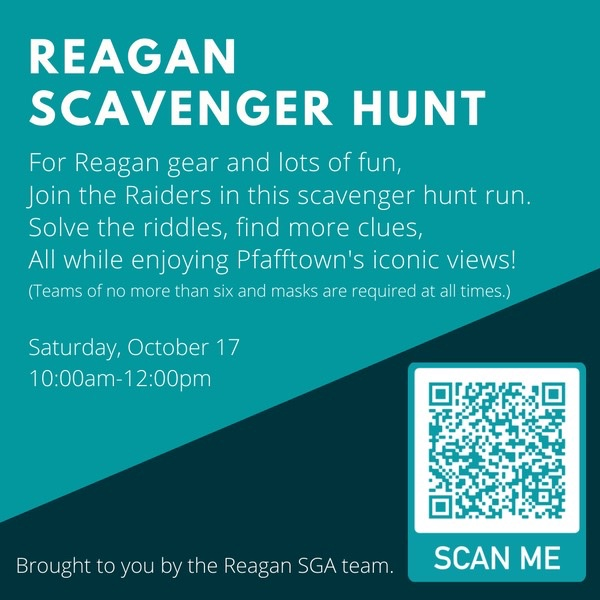 On Saturday, Oct. 17, the Reagan Student Government Association is hosting a socially distanced scavenger hunt for students to participate in. The event will be held from 10 a.m. to 12 p.m.
The scavenger hunt will take students all around the Pfafftown area to popular locations many students and staff go to. These locations will have riddles for students to solve in order for them to know where their next scavenger hunt spot is.
"Raiders are notorious for their extreme pride and there are a considerable number of popular spots in the small city of Pfafftown," said Student Body Vice President Thalia Terlecki. "I am super excited that the student body can still come together in the spirit of school pride."
In order to participate in the event, students have to fill out the district enforced permission forms by Oct. 17th. These forms make sure that students are staying safe while taking part in the scavenger hunt.
Students can work in teams of six people or fewer. These groups are required to follow COVID-19 health guidelines by wearing a mask while participating in the hunt.
At every location, there will be SGA members with QR codes that link to the riddles. QR codes are being used in order to make sure there is no contact between students. 
The first group to travel to all of the locations will receive the prize of free Raider gear and local gift cards. In order to verify that the group has been to every spot, they must present the SGA members at the last location with pictures of the group at every previous location.
The first riddle will be sent by email to all scavenger hunt participants. To find more information, go to the Reagan High School homepage or visit the Student Government Instagram account @reaganstudentgov.
About the Writer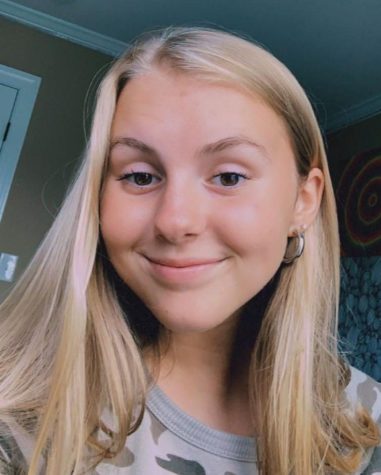 Charlotte Turner, Co-Editor and Social Media Manager
Heyo! My name is Charlotte Turner and I am one of the co-editors of The Rooster this year. This is my third year on the newspaper staff and I love the...