Travis Scott Meal Review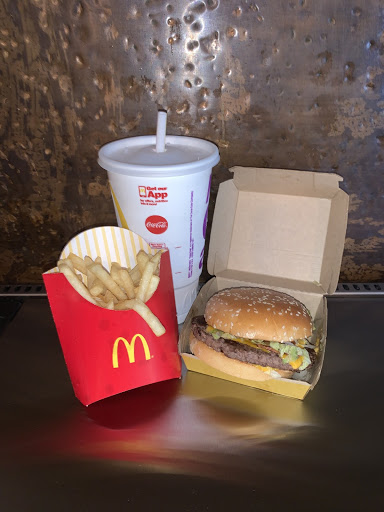 By now, you have probably heard of the brand new meal at Mcdonald's named after the well known rapper, Travis Scott. McDonald's got involved with Scott to stand out from other fast food places and to get more business during the Covid-19 Pandemic. This month's long promotion is also in the process of finding a charity to support.
The meal includes a normal quarter pounder with lettuce, bacon, barbecue dipping sauce and a sprite. It seems like a pretty basic order. 
"It's overrated," said sophomore Austin Saunders.
The younger generations have brought a lot of hype to this pretty average McDonald's order, enough hype to make McDonald's all over the United States have shortages on basic ingredients. There has been positive and negative feedback on this meal.
"Nothing special, it's just a quarter pounder with everything on it plus bacon," said junior Abby Jennings.
So, I went to give it a try for myself. To get the true experience, I had to order just like the TikTok trend: pulling into the drive through, rolling down the window and saying "you know what I want", and playing the beginning of Scott's song, "Sicko Mode." The McDonald's worker did, in fact, know exactly what I wanted.
For not being the biggest fan of McDonald's, I have to say it was a decent burger. However, I still don't get all the hype about a normal quarter pounder, with the title "Travis Scott."
"It was pretty good and not that expensive," said sophomore Logan Best.
If you are a fan of burgers, Travis Scott and want to give to a charity, then the Travis Scott meal might be for you.
"We are bringing together two iconic worlds," said Scott.