Election 2020: the importance of young voices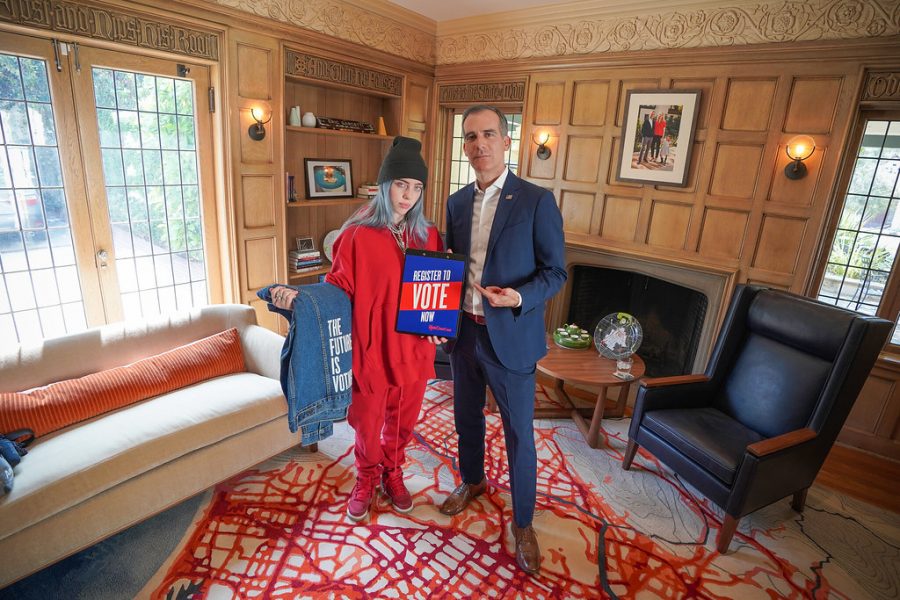 Historically, voter turnout for voters ages 18-29 is much lower than all other age ranges. This election is extremely important that young voices are heard. 
Over the past four years, it has become increasingly obvious that there are some issues that will affect the country for many years to come that are not being given enough attention from many older voters. 
"It's important for young people to be involved because it is their future that is at stake," said AP Government and Politics teacher Christian Borkowski. "Old people vote like their lives depended on it. That's the way it should be for young people because their lives do depend on it."
The increased use of social media in politics, especially in preparation for the 2020 election has shown that the world recognizes the power that the younger generation holds. Many politicians now use social media to engage with potential voters and to spread their campaigns. 
Social media influencers and celebrities have also used their platforms to encourage young people to register to vote and to be more politically active. 
Young people have engaged with this on their own as well, which was shown when, because of a viral TikTok, many teenagers reserved seats at Trump's rally in Tulsa, Oklahoma with the intention of inflating Trump's numbers and not actually attending. 
Young activists like Greta Thunberg, the Parkland shooting survivors, and the ongoing Black Lives Matter protests are just a few examples of the way young people have been more involved recently. The issues that these activists have brought attention to are some of the most pressing in the United States right now and will be heavily impacted by the election. 
Everyone can be more active in small ways, even if you are not old enough to vote.  At Reagan, there are plenty of ways to be more involved including clubs that are geared towards making a difference through service, plus the Teen Democrat and Teen Republican clubs. 
Reagan sophomore Grace Phillips is a part of the national organization Students Demand Action for Gun Sense in America. Organizations like this are a great way for young people to get involved and make a difference. 
"Being a part of a student-led organization continues to inspire me because it showcases how impactful youth voices are, and it feels invigorating working alongside other students who are passionate about ending gun violence," said Phillips. 
Joining an organization is not the only way that teenagers can get involved. First, it is important to find what issues are the most important to you so you can find the best way to get involved. The more passionate you feel about the issue, the better work you can do. 
"There are a lot of candidates running for election this year, and a majority of them are looking for young people to volunteer," said Phillips. "Finding a candidate who shares your concerns is a great way to participate, and you can educate others about their campaign."
Being educated about political or social issues is the most important thing you can do going into an election. Websites like Rock the Vote are geared towards helping young people navigate the ever-changing world of politics. 
If you are old enough to vote, registering to vote is incredibly important in order to successfully vote in November. Even if you have pre-registered, you must register which can be done in just a few minutes on a variety of trustworthy websites. 
"Through Students Demand Action, we've successfully registered over 70,000 young people to vote in the country," said Phillips. 
Another incredibly important thing students can do this year is to work at the polls on election day. The need for election workers has increased significantly because of the Covid-19 pandemic. Usually, election workers are older voters whose health would be put at risk volunteering this year. 
"Most important this year is to work at the polls," said Borkowski. "Even if you are too young to vote, you aren't too young to be a poll worker."
There are a few requirements to become a student election assistant, including being 17 years old, having a recommendation from your high school's principal, and the consent of a parent or guardian. More information can be found on the U.S. Election Assistance Commission website. 
The past four years have brought a lot of young voices into the spotlight and it is extremely important that this continues through this and all future elections. Young people have the passion and ability to make a significant change in this country.
About the Writer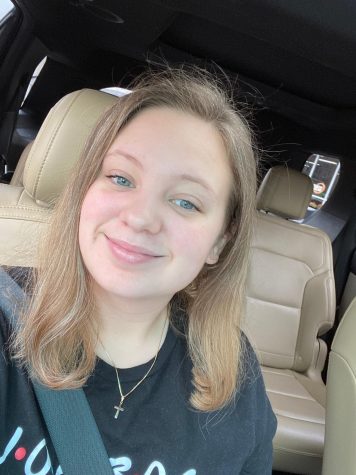 Madison Hepler, News Editor
Hi everyone! My name is Madison Hepler. I am a senior and the News Editor this year. I am President of the Drama Club, so I love musicals and theatre things....