Update: TikTok will not be Trumped
After the initial executive order made by President Trump to ban the Chinese-based apps TikTok and WeChat from operating in the U.S., major companies Microsoft and Walmart opted in to purchase and/or partner with TikTok.
While Microsoft made an acquisition bid to purchase TikTok in the U.S., Canada, Australia and New Zealand, it was rejected by TikTok's parent company ByteDance. 
"ByteDance let us know today (Sept. 13) that they would not be selling TikTok's U.S. operations to Microsoft," Microsoft said in a statement. "We are confident our proposal would have been good for TikTok's users while protecting national security interests."
Along with Microsoft, computer software company Oracle is another organization in the running to buy TikTok in the U.S. from ByteDance. Oracle is rumored to be focusing on a partnership rather than purchasing the app.
  "I think that Oracle would be certainly somebody that could handle it," Trump said in a statement about Oracle being a potential partner.
Bidding was put on hold due to China issuing new regulations in early September prohibiting TikTok from transferring its technology to a foreign buyer without explicit permission from the Chinese government. Any deal made would cause tension between ByteDance and the Chinese government.
When it came down to who ByteDance would choose to partner with for TikTok, the decision had to be made promptly. Trump's executive order had an ultimatum that TikTok would be banned if it was not sold to a U.S. based company by Sept. 20.
Federal Judge Carl Nichols granted TikTok's request for a temporary injunction against the push by the Trump administration to ban the app in the U.S. on Sept. 27. The ruling blocked the U.S. government's ban on downloads of the app hours before the ban was to take effect.
On Sept. 14, TikTok's owner Zhang Yiming confirmed that Oracle would be TikTok's new technology partner in the U.S. Oracle has a history of collaboration with the US government, making its partnership with TikTok a strategic move amid the growing undercurrent of Chinese opposition in the U.S..
Oracle will hold a 12.5 percent stake in TikTok Global at its inception and will also serve as the cloud hosting provider for the new entity. The remaining authority will be held by ByteDance.
After hearing Oracle's new partnership, Trump wanted to revise and overlook the deal. Trump said in a statement that in order for his concerns to be satisfied, ByteDance could not own a majority stake of TikTok.
ByteDance has agreed to work with President Trump and the U.S. Treasury Department. The revisions Trump wants to make are intended to address how TikTok's data and source code would be handled and secured.
The ownership status of TikTok and deal revisions are still being discussed between Trump and ByteDance. Trump is said to be in the midst of finding a new chief executive for TikTok according to The New York Times. 
About the Writer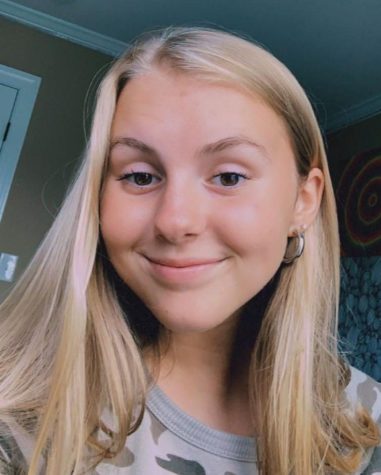 Charlotte Turner, Co-Editor and Social Media Manager
Heyo! My name is Charlotte Turner and I am one of the co-editors of The Rooster this year. This is my third year on the newspaper staff and I love the...