COVID-19 alters Education

On Friday, Mar. 6, The University of Washington canceled all their in-class courses and finals due to the rapid spread of the Coronavirus. The classes will be held online-only until March 20, the end of the university's winter semester.
The University of Washington is the first of many schools to cancel or suspend in-person classes. A growing number of universities have mobilized emergency planning teams to envision what a shutdown would look like.
Many colleges and universities are at risk since it is the spring break season. Students travel for the break and could potentially contract and spread the virus to their school.
"Being sent home indefinitely is going to have a huge impact on my education," said Davidson College freshman Jack Turner. "My social life at college is also going to be completely different from now on."
The cancellations were initially focused on states and areas hardest hit by the virus, including Washington, California and New York. The cancellations then spread to schools all around the country, including Elon University.
Elon is the number one university in the country for studying abroad. The school, along with 12 other universities, decided to send students abroad back to the U.S.
"I personally was okay with being sent home for two weeks after spring break because that's the self-isolation period for COVID-19, so it made sense that after we all go to different places for the break, we would need to spend those two weeks away from campus to see if symptoms broke out," said Elon University sophomore Hannah Boone.
Coronavirus is also affecting public school education within North Carolina. The Governor of North Carolina on March 16 made the executive order to close all public schools for a minimum of two weeks, until the end of March.
On March 23, NC Governor Roy Cooper released a new executive order saying schools in WSFCS are scheduled to return to campuses on May 15 instead of the earlier announced date of March 31st. 
"Being away from school for two weeks makes me worry about my AP classes," said junior Conner Allen. "Since we are towards the end of the curriculum for APs, it makes it harder to review and prepare for the exam in May."
On Thursday, March 19 online learning classes started for students in WSFCS. Students are receiving regular school work through PowerSchool Learning by their teachers.
"It's so hard to focus on only your school work because there are so many distractions at home," said senior Aidan Baker.
All athletic activities have also been postponed until April 6. Many spring seasons are automatically canceled due to the postponement.
Sports such as lacrosse, baseball, girls soccer, track and tennis are among the sports that are postponed. Some athletes have decided to keep on practicing at home to maintain skills while still practicing social distancing.
"Canceling the baseball season was terrible because it was something everyone was looking forward to by not only the players but the students and staff as well," said senior baseball captain Danny Beal. "This is an unprecedented situation which calls for unprecedented decisions, and we all have to take it one step at a time."
Prom, along with other school-sponsored events has also officially been canceled. Any events leading up until May have been canceled or postponed. There is no information about the graduation ceremony for seniors as of yet.
"Having senior prom taken away from the seniors so quickly is heartbreaking because girls and boys plan for this all of high school," said senior Camren Hamrick. "I think all seniors can say that this year is upsetting because of all of the stuff we are missing out on."
The Winston Salem School Board will meet on Tuesday, March 24, to discuss the curriculum for students moving forward into the week.
"I think we are lucky to be able to do online learning," said junior Kevin Lin. "Especially since ten years ago this probably wouldn't be possible."
About the Writer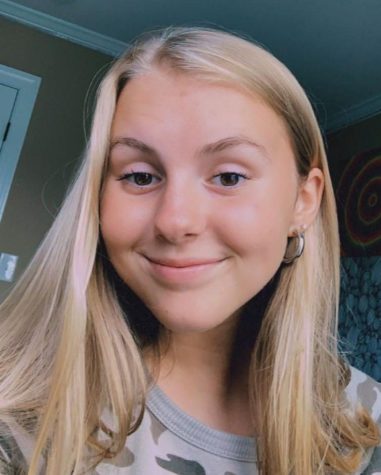 Charlotte Turner, Co-Editor and Social Media Manager
Heyo! My name is Charlotte Turner and I am one of the co-editors of The Rooster this year. This is my third year on the newspaper staff and I love the...