NFL tackles gender norms
Katie Sowers is the first female to coach in the Super Bowl.
The offensive assistant of the San Francisco 49ers will make history on Super Bowl Sunday. Katie Sowers is the first woman to coach in the Super Bowl and she is only one of three women that coach in the NFL. The other two, Lori Locust and Maral Javadifar, made NFL history with the Buccaneers when they became the first full-time female coaches in franchise history. Sowers also holds the titles of the second woman to be hired as a full-time assistant coach and the first openly gay NFL coach.
As an offensive assistant, Sower's job consists mostly of grunt work. She helps organize practices, and she spends late nights drawing plays on cards for the scout team and early mornings prepping drills.
Sowers isn't the only female to break ground in the NFL. During the game between the New England Patriots and the Los Angeles Chargers on Jan. 12, Sarah Thomas served as the down judge, making her the first female to officiate an NFL playoff game.
Although Sower's gender is a factor in her newfound fame, it is not a factor in the locker room or on the field. Many of the players have stated her presence makes practice more fun for the players. 
"The best compliment – I don't know if this is right to say – she's like one of the guys in there," said 49ers General Manager John Lynch. "It's awesome. It's inspired us. I've got three daughters, and I think it's really cool for girls to realize they can dream to do this."
During the Super Bowl, Sowers appeared in an ad for Microsoft. "I'm not just here to be the token female," she says in the ad. "I'm here to help us win." She hopes that young girls that see her both in the commercial and on the field will be inspired to live their dream like she is.
"I'm waiting for someone to tell me this is all a joke, and they're going to be like, 'Sike – you're not really there, you're not really a football coach,'" Sowers said. "It's one of those things that [make] you really start to look around you and take advantage of every single day."
Sowers is also inspiring people in the Reagan community as well. Sophomore Angelica Ferria has first-hand experience as a female in the male-dominated football world because she is one of two females on the Reagan Football team.
"I think it's so awesome. It shows that things are changing and it gives me hope. I'm still trying to get used to the number of questions and attention I get for being on the Reagan football team. I can only imagine how accomplished she must feel."
Sowers may be living her dream now, but her journey there has not been the easiest. It has taken countless hours of work and a bit of luck. In 2016, she received a chance as an offensive intern during training camp, working with wide receivers coach Raheem Morris on organizing and conducting practice drills.
"I knew I had a long road ahead of me if I wanted to be an NFL coach," Sowers said. "I didn't have the opportunity to play on a college team. I didn't have the opportunity to break down film. I didn't have the opportunity to network like a lot of people did. But I was up for the challenge." 
Sowers is breaking ground now and will continue to throughout her career. She hopes more girls will follow her lead in the future.
"You have to have a first for everything to create change," Sowers said. "But I want to make sure I'm not the last."
About the Writer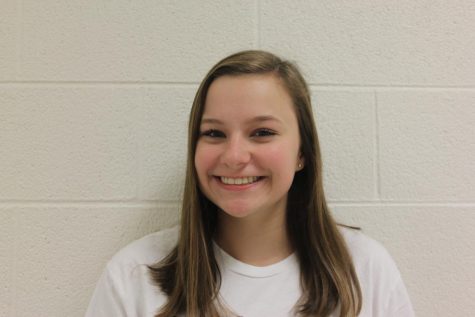 Taylor Ann Hartley, Rooster Reporter
My name is Taylor Ann Hartley. I'm a sophomore and this is my first year on the Reagan Rooster. My dog, Lester, is my best friend and we have matching...