Iranian Crisis
    On Dec. 27 of 2019, Iranian-sponsored militia groups launched a series of rocket attacks on an Iraqi military base. U.S. defense contractor Nawres Hamid was killed in the attack.
    Hamid was an emigrant from Iraq who became a naturalized American citizen. He worked as a linguist at a U.S. base in Kirkuk, Iraq.
    After Hamid's death, his body was transferred back to the United States. President Donald Trump cited Hamid's death in a Tweet on Dec. 31.
    Trump wrote: "Iran killed an American contractor, wounding many. We strongly responded, and always will. Now Iran is orchestrating an attack on the U.S. Embassy in Iraq. They will be held fully responsible. In addition, we expect Iraq to use its forces to protect the Embassy, and so notified!"

Three days into the new decade, Iranian Major General Qasem Solemani was killed by a U.S. drone commanded by President Trump. The drone attack happened at the Baghdad Airport in Iraq.
    Solemani was Iran's most powerful military commander. He is the leader of the Quds Force, an elite abroad special-operation force of the Revolutionary Guard Corps.
    "The Trump administration has essentially thrown a hand grenade into already extremely tense region," said senior policy fellow at the European Council on Foreign Relations Ellie Geranmayeh.
    Iranians publicly mourned the loss of their military general. Ayatollah Ali Khamenei, Iran's head military leader, declared revenge for Solemani.
    "Harsh revenge awaits the criminals who killed Soleimani," Khamenei said.
    Iran military responded to Solemaniś death by launching missile strikes at two bases in Iraq hosting U.S. forces. No casualties were reported after the attacks.
    Khamenei tweeted in English after the attack: "They were slapped last night, but such military actions are not enough. The corruptive presence of the US in the region of West Asia must be stopped."
    The Pentagon made a statement that 11 U.S. service members were transported out of Iraq for medical treatments. Additional members injured were sent to Landstuhl Regional Medical Center in Germany.
    "The health and safety of all service members is the greatest concern for all department leadership and we greatly appreciate the care that these members have received and continue to receive at the hands of our medical professionals," said U.S. Army Major Beth Riordan.
    On Jan. 13, military officials at an Iraqi and U.S. base told The Washington Post that "dozens" of service members were suffering from concussion-like symptoms.
    No further attacks between Iran and the U.S. have been reported as of date. The tension between the two countries still grows and remains a hot topic in the U.S. media.
About the Contributor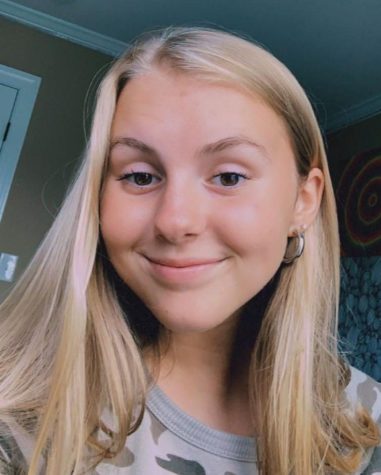 Charlotte Turner, Co-Editor and Social Media Manager
Heyo! My name is Charlotte Turner and I am one of the co-editors of The Rooster this year. This is my third year on the newspaper staff and I love the...