Local baker competes in Hallmark Channel baking competition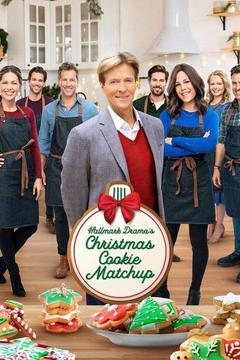 On Nov. 13, the Hallmark Channel presented their "Christmas Cookie Matchup." The baking competition is shown every Wednesday at 9 p.m. on the Hallmark Channel.
This is the first time Hallmark Channel has ever aired a competitive bake-off. The winner of the competition wins $25,000.
Anna Simeonides, Reagan alumni and owner of local "To Your Health Bakery" in Winston-Salem, was chosen by Hallmark Channel to compete in the bake-off. She saw an ad on Southern Living's website that Hallmark Channel was casting for its first ever Christmas baking competition.
"I submitted an application and a short video that detailed all of my favorite Christmas traditions, showcased items I bake and singing carols. I got a call a couple weeks later that I'd been selected and was thrilled," Simeonides said.
To Your Health Bakery is 100% gluten free and specializes in vegan, allergy-free pastries along with keto and paleo options. The business was opened up in 2017 when Simeonides was 21 years old.
"I realized that baking was my passion and I could use my gift from God to help others suffering from food allergies," Simeonides said. "What we do at the bakery is a mission and we're so honored to serve our community."
The bakery is also known for their cakes which come in 50 different flavors. The cookies, cinnamon buns, pumpkin bread and brownies are popular treats.
Simeonides has been baking since she was 10 years old. Her brother was born with many  food allergies and she wanted to create treats that were safe for him to enjoy.
Over the summer, Simeonides and five other bakers were flown to California to compete. The competition was filmed in the last week of July.
"Being filmed while baking is the coolest experience. You have to talk a lot which is difficult sometimes when you are really in the zone and trying to focus, but overall it was an immense amount of fun to walk others through your recipe," Simeonides said.
The competitors are filmed throughout the competition. During one part of the week the bakers were paired with actors from Hallmark Channel's most popular show "When Calls the Heart" to be their baking assistants.
"Kevin McGarry was my partner and he was absolutely hilarious and fabulous to work with," Simeonides said.
Simeonides watches the Hallmark Channel in her own time. She enjoys the series "Chesapeake Shores," with actors Kevin McGarry and Andrew Walker and actresses Lacey Chabert and Jen Lilly.
Simeonides said she enjoyed the competitive aspect for the bake-off. She grew exponentially from the experience because she said she's always had a competitive nature.
The competition has five rounds. Every episode there is a new challenge for the bakers to compete.
The winner of the competition will win $25,000 dollars. If she wins, Simeonides plans to use the money in different ways.
"I would want to split up the money and give back to my church community; they have been incredibly influential and supportive," Simeonides said. "The rest would probably go towards various projects I have in mind for the bakery."
Tune in on Wednesday nights to watch Simeonides compete. The "Christmas Cookie Matchup" is aired within five episodes during the months of November and December.
About the Writer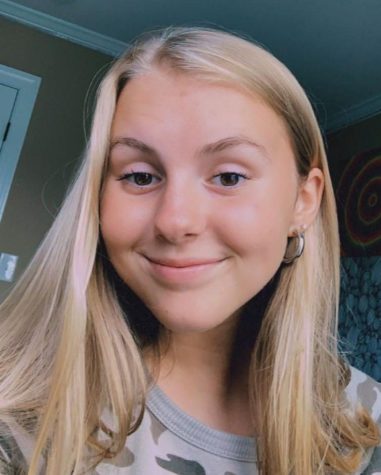 Charlotte Turner, Co-Editor and Social Media Manager
Heyo! My name is Charlotte Turner and I am one of the co-editors of The Rooster this year. This is my third year on the newspaper staff and I love the...