The Student Leadership Involvement Day for Education Breakfast
On April 25, students and staff leaders throughout Forsyth County gathered at the Event Center in Winston Salem for the Student Leadership Involvement Day for Education breakfast. A keynote speaker, Tripp Jeffers spoke about the qualities and attributes of an excellent leader.
Students are chosen from school Student Government Associations who represent top leadership qualities. SGA member Carrington Caldwell attended the breakfast discussion.
"The SLIDE Breakfast was very motivating," Caldwell said. "It encouraged me to become a strong leader and recognize the leaders in my community."
The juniors and seniors invited to this event were also a part of the Superintendent Committee. This committee meets with all Forsyth County High School SGA members along with the superintendent to discuss current issues.
Everyone was divided into tables to discuss previously made questions and topics about leadership. The discussions were primarily student led.
In addition to attending the SLIDE breakfast, junior and senior students were selected to spend the day with a local leader. One of the students selected was Junior Class President Cara Wanner.
Wanner spent the day of the SLIDE breakfast with Mark Elliot, a major at the local sheriff's department. Wanner was given a tour of the sheriff's office in downtown Winston Salem.
"It was very enlightening because there is so much encompassed in just one building," Wanner said.
During the tour Wanner was shown the training facility, a simulation room used to train, the 9-1-1 call center and various people working different jobs in the building.
After she was given the tour, Wanner was able to sit down with sheriff Bobby Kimbrough. He has been the sheriff of Forsyth County since 2018.
"Sheriff Kimbrough allowed me to gain insight on leadership by talking to me about how an individual is in control of many aspects of his environment," Wanner said.
The SLIDE breakfast also had school staff members speak about taking leadership and ideal leader qualities. Many leaders in Forsyth County schools were recognized and applauded.
"The people who spoke were very good at encouraging me to become a leader," Caldwell said. "They gave great qualities in becoming and being a true leader."
Overall, the students and staff members that attended the breakfast gained new leadership skills. Leaders from all around the county were able to share their own experiences and expertise with students.
"The SLIDE breakfast is a great opportunity for leaders in the community to interact with a younger generation,"  Wanner said.
About the Writer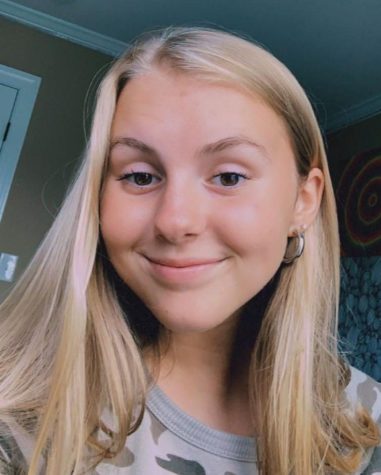 Charlotte Turner, Co-Editor and Social Media Manager
Heyo! My name is Charlotte Turner and I am one of the co-editors of The Rooster this year. This is my third year on the newspaper staff and I love the...