Varsity men's lacrosse cradles their conference victory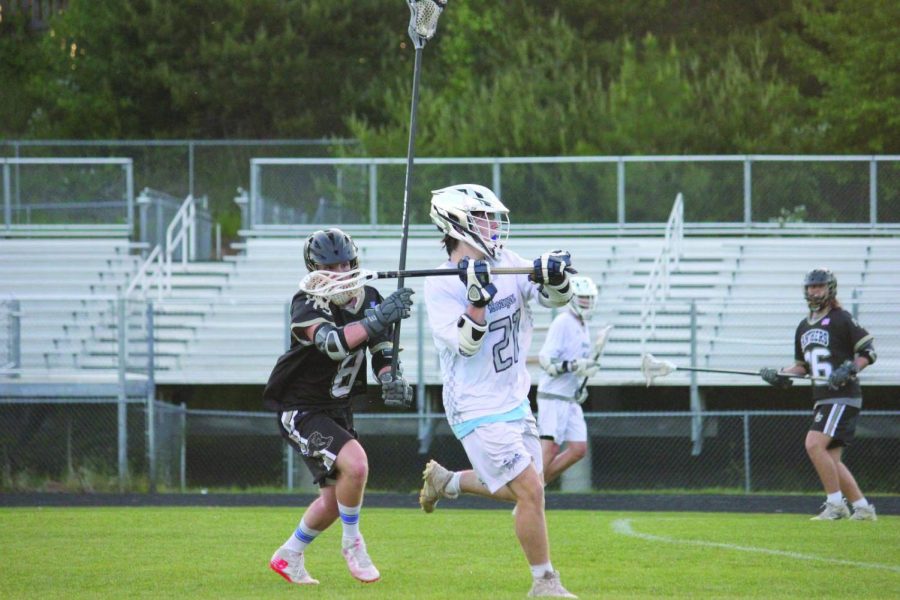 As the spring sport season comes to an end, some teams strived to succeed towards a conference victory. It has been five years since Reagan's men's lacrosse team has won the conference championship. In between these years, the team has worked and practiced hard to reclaim the title as 2019 conference champions.
The team started their season late in Feb. with a loss against Northwest Guilford.
"Starting with a loss against Northwest Guilford was a test for our team to see how we could play against a team that proves to be better each year we play them," said senior Tucker Bowman. "Losing to them wasn't a deterrent for us, but more of a reason to play harder."
With one game and one loss under their belts, the team practiced hard and went on a conference winning streak.
Leading up to the conference championship, the Raiders were practicing nonstop, five days a week. Running drills, passes, and sprints, the team was gearing up to take on Reynolds High School.
"Players and the coaches took the practices leading up to the conference championship more seriously because we really wanted to beat Reynolds," said junior Juwon Kim.
On Apr. 24, Reagan played Reynolds for the conference champion title. Both teams were tied going into the fourth quarter. With 30 seconds left in the game, the opposing team's attack ran through our defence and scored. Now Reynolds was up by one. Head coach Gene Kuhn called a risky play, but the Raiders luckily won the face off and scored a goal to tie with two seconds left in the fourth quarter.
The conference championship went into overtime. Reagan won the faceoff, but missed a shot when the ball hit and bounced off the cage. Jack Peatross from Reynolds picked up the ball and carried down the field where he was met by Reagan's senior Ben Ross and sophomore Jake Delong. The ball was then lost by Peatross and picked up by Ross. Ross passed to junior Sam Romanik and he scored a goal.
In overtime, the North Carolina Athletic Association holds a rule that the first goal in overtime by any team wins the game. With Romanik scoring the first goal of overtime, this secured their win.
"The conference championship was stressful for most of the team," Bowman said. "We've been trying to win it ever since 2014 and for a lot of our seniors we wanted to go out with a bang. Thankfully our coaches kept our spirits high and made sure that we were ready to play everyday."
The men's lacrosse team has come a long way this year. Winning the conference championship and progressing through two rounds of state playoffs has helped them succeed.
"Next year, it will definitely feel weird because we are losing a lot of good players, but I feel like the returning players will improve over the offseason and we will be able to win another championship," Kim said.
Although the team is losing eleven seniors, the Raiders made the most out of this last season all together as one.
"I would sum up the season by saying it was a historic season for the lacrosse program because we were able to finally win a championship. Also, we had a lot of fun on bus rides going to the games," Kim said.
Reagan, sporting their signature patriotic practice pennies, will not be one to miss for the 2019-2020 season.
"I've been on this team for a long time and all of us have grown together," Bowman said. "We have truly become family."
About the Writer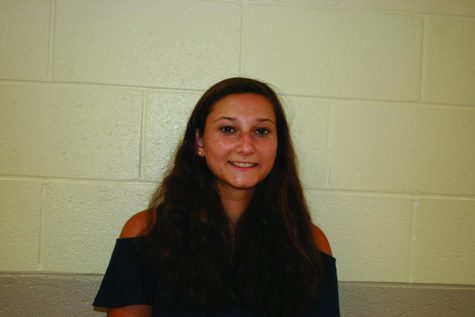 Haylie Paulin, Online Editor-in-Chief
My name is Haylie Paulin, I am a senior and this is my third year on the Rooster staff. I am the captain of the women's golf team,the state Latin Torch...