Steve Keaton Hometown Hero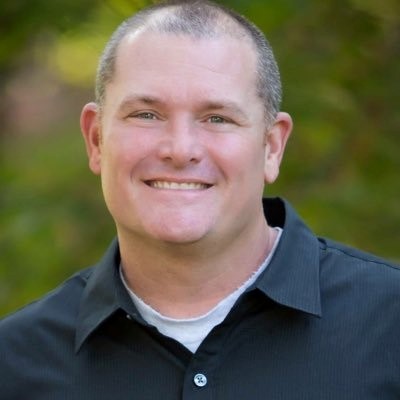 Steve Keaton is the Development and Community Relations Manager at the Bethesda Center for the Homeless in downtown Winston Salem. He started his job at Bethesda in December 2018 and since then has been going full speed planning an event coming up on May 3 called "Sleep Out Winston Salem." He may have started his job there in December but he has been serving the homeless at the Bethesda Center for about a decade.
"The Sleep Out Winston Salem" event is planned to raise money for the Bethesda Center to be able to house more homeless people. The events purpose is to give participants the opportunity to bring awareness of the homelessness just here in Forsyth County. This event will take place from 7 pm Friday, May 3 through the night and ending Saturday, May 4 at 7 am at Bailey Park in downtown Winston Salem.
This is a fundraiser for Bethesda and is the biggest one all year. Their fundraising goal for the event is $150,000. The way they want to reach this goal is with sponsorships of $500, $1000, and $2500. You can also support by paying $35 and sleeping out at the park in a tent.
The $500 sponsorship comes with one six person tent. The $1000 sponsorship comes with one ten person tent and the $2500 sponsorship comes with two ten person tents. The $35 sponsorship comes with an area to put your sleeping bag but you are not allowed to bring a tent. Each sponsorship comes with a Snack Pack for the amount of people your sponsorship is for.
"The Sleep Out" event has many, many hours of planning put into it and Steve Keaton is excited to see how it all turns out.
"How long have you worked at the Bethesda Center and what is your job?" Keaton said, "I've been the Development and Community Relations Manager since December of 2018 but I've been serving there for about a decade now."
"How much planning has gone into the Sleep Out event?"
"A ton of planning ever since I got the job in December. I can't wait to see how all the work turns out this weekend." said Keaton.
"About how many sponsorships have y'all received?"
"20 or so sponsorships and we are still looking for more. It's going to be a good crowd this weekend at Bailey Park." said Keaton.
I asked him, "How can the community continue to help keep more men and women off the streets?"
Keaton said, "Keep providing programs and opportunities for people to get the services they need to reclaim their lives."
It was great to interview Steve Keaton and learn more about the homeless people in our community. Keaton is really excited about the Speak Out Winston Salem coming up this weekend. If we all have the initiative that Steve Keaton has we can help lessen or end homelessness here in Forsyth County.