Was March Madness "mad" this year?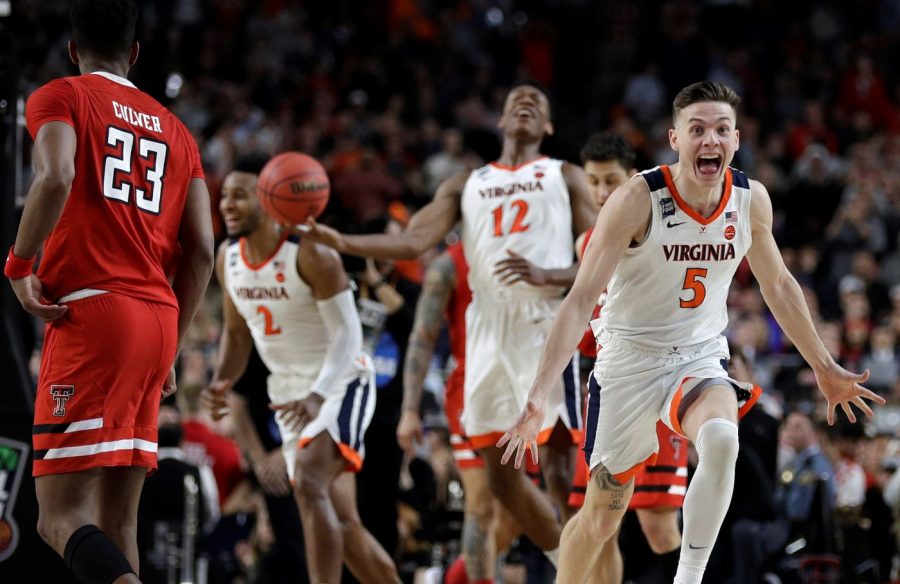 The NCAA basketball tournament also known as March Madness, lasted from Mar. 21 to Apr. 8 starting with with an upset of Minnesota(10 seed) taking down Louisville(7 seed) and ending with Virginia(1) beating Texas Tech(3) in overtime.
The round of 64 lasted from Mar. 21 to Mar. 22. In the first round, 12 of 32 games were upsets, the biggest being UC Irvine(13) beating Kansas State(4) 70 to 64. The largest score deficit of the first round was Kentucky's(2) 35 point win over Abilene Christian University(15).
Round of 32 lasted from Mar. 23 to Mar. 24. The second round was not as entertaining, with only one upset being Auburn's(5) 14 point win over Kansas(4). Kansas was ranked number one in the country before being knocked out of the top ten and losing to Iowa State in the Big 12 tournament.
The third round or Sweet 16 was played from Mar. 28 to Mar. 29. The Sweet 16 had three upsets out of eight games. These upsets were Purdue(3) over Tennessee(2), Texas Tech(3) over Michigan(2), and the biggest one being Auburn's(5) 17 point upset over North Carolina(1). This loss may have been the biggest upset of the whole tournament.
The Elite Eight took place from Mar. 30 to Mar. 31. The Elite Eight had three upsets out of four games. The only team not upset in the Elite Eight was the National Champion Virginia. The biggest upset of the fourth round was Michigan State's(2) one point victory over tournament favorite Duke(1).
The Final Four took place on Apr. 6. The Final Four was played at U.S. Bank Stadium in Minneapolis, Minnesota, the new home of the NFL Minnesota Vikings. Texas Tech's(3) 10 point victory over Michigan State(2). In the other game Virginia(1) beat Auburn(5) by 1 point. Many people think that the shooting foul called at the end of the game was a false call that lead to Virginia making three free throws and taking the one point lead.
The championship was set Virginia(1) versus Texas Tech(3). The game was played in Minneapolis on Mon., Apr. 8. At half time top, seeded Virginia was beating Texas Tech 32-29. At the end of regulation both teams were tied at 68, which led to overtime. At the end of overtime, the Virginia Cavaliers were the 2019 NCAA March Madness Champions with a 85-77 win over Texas Tech. This is the University of Virginia's first March Madness Championship.
About the Writer
Carson Keaton, Sports Editor
Hey y'all! My name is Carson Keaton and I am a senior. This is my third year on the newspaper staff and my second year as the Sports Editor. I play football...