Bachelor Update: Underwood's girls vying for the final rose
Hang on for a minute...we're trying to find some more stories you might like.
For those who have turned a blind eye to the televised dating of one man and about thirty women, you may be unaware of this season of "Bachelor" on ABC.
The altering seasons of Bachelor and Bachelorette are now on their 23rd season for the Bachelor. Colton Underwood hopped on the scene during season 14 of Bachelorette, the Becca Kufrin season. He stole the show with his shocking secret and won the hearts of the viewers.
The former NFL football star turned from a football enthusiast to helping victims of cystic fibrosis.
Underwood started the Colton Underwood Legacy Foundation in honor of his cousin Harper who was diagnosed at four years old with Cystic Fibrosis.
After being featured on Bachelor in Paradise and rekindling a connection with an ex, Underwood decided he needed to leave the relationship and find a serious connection that could possibly lead to an engagement.
He was announced as the 2019 Bachelor Sept. 4 on the Good Morning America show. Avid watchers were skeptical about Underwood being ready to jump into a serious relationship and possibly getting engaged afterwards.
Nevertheless, ABC granted  Underwood as the 2019 Bachelor.
Media sites and interviewers focused on Underwood's "inexperience" which took away from his true purpose of being on the show to truly find love. The media, viewers, and contestants labeled him because of his inexperience and during every interview it was brought up in discussion.
Underwood wasted no time during the first episode letting the women know that he is here to find love and those who are not ready need to go home.
The season is in full swing with "hometowns" approaching for four girls.
It has been an emotional season, with many girls leaving and prompting Underwood to be cautious with other women's true intentions. Underwood has had many heartbreaks in the past, including the former Bachelorette Kufrin and former contestant Tia Booth.
After Booth told Kufrin that Underwood wasn't ready to be engaged during the "Bachelorette"  because he may still have feelings for her, Kufrin let Underwood return home.
Underwood was invited back to Bachelor in Paradise and ended up rekindling a connection with Booth, but unfortunately the love interest did not last long when Underwood ended the relationship.
In the past and now on the current season, viewers are not shocked seeing so many contestants leave because they are not ready to get engaged at the end of the season. Underwood is taking the show and his relationships with each girl very seriously and has let some women                                                                                                                                                                  go because he doesn't feel their connection has developed quickly enough compared to others.
Underwood has taken his quest for love to Vietnam, California, Colorado, and Singapore. Originally starting the season with thirty girls, the dramatic season has left Underwood vying for the love with four girls remaining.
Where will his love take him next? Who will receive the final rose? Viewers must tune in every Monday night at 8 p.m. on ABC.
About the Writer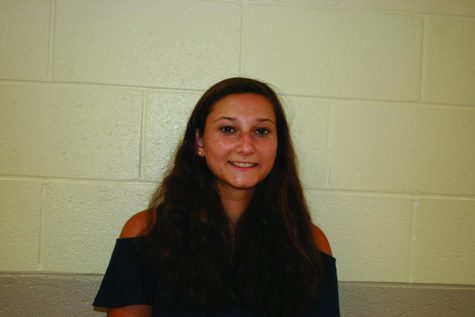 Haylie Paulin, Online Editor-in-Chief
My name is Haylie Paulin, I am a senior and this is my third year on the Rooster staff. I am the captain of the women's golf team,the state Latin Torch...