A Raiders Last Ride
Hang on for a minute...we're trying to find some more stories you might like.
Reagan football season has ended, and for the seniors, high school football has ended for good. Senior players are now wondering what their next move will be from here. For some Raiders, the next step is signing day.
On Wednesday, Feb 6, players pave their pathway towards their future. The ceremony is a gathering for coaches, students and parents to come and support their athletes for the hard work they have put in and to celebrate the next chapter of their careers.
Players sign a National Letter of Intent to a college or university that they have received an offer from. None of the colleges will be in attendance, but will receive the letters from the players. The letter informs the school that the athlete will be committing there.
Head football coach, Josh McGee has been preparing some of these players, who choose to continue playing after high school. McGee helps his players reach their football goals.
"College athletics is a business, you are no longer playing the game for fun," McGee said. "It is much more serious and demanding of their time."
Four players have signed their National Letter of Intent: Seniors Jamon Brown, Christian Hicks, Camaury Jones and Devonte Washington. As they have put hard work and dedication into the past four years, it has opened up a new journey for them.
Brown will be attending Wingate University, Hicks will be attending Mars Hills University, Jones North Carolina Central University, and Washington will be attending Chowan University.
"I'm excited to see what college football has to teach me that high school didn't," Jones said. "I am prepared to compete on the next level at North Carolina Central University."
With only a few months until graduation, the families of these athletes share the excitement of their children's achievements.
"My mom actually cried tears of joy when I told her," Brown said. "I believe my family is more excited than I am."
Players will begin their college football practices in the summer, getting ready for upcoming games in the late summer and early fall.
With players leaving behind the Raider family and their traditions, they now must take their lessons from Reagan football to the start of their new adventure ahead.
"I will definitely miss practicing, playing and hanging out with my teammates," Washington said. "No matter where we go at the end of the day we are all still a family."
About the Writer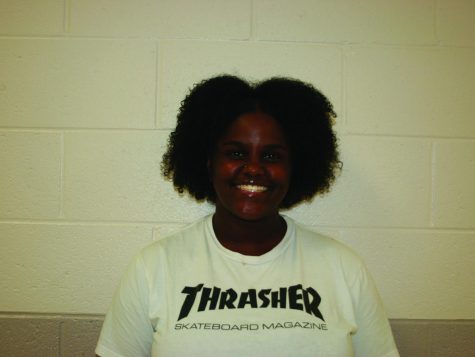 Omni McCollum, Rooster Reporter
Hi,my name is Omni McCollum and I am also a senior. This is my first year on the Rooster staff. I love watching shows on Netflix and hanging out with my...