Homecoming Festivities
Reagan Raiders participate in the annual spirit week, pep rally, and parade.
Every fall, Reagan High School takes part in a week of Homecoming celebration, which includes the decoration of hallways, a week full of themed clothing, and an extreme amount of school spirit. However, this year there have been a few changes.
"We started something last year called the Homecoming Breakfast where the court members bring their family or whoever they choose to bring and give a little speech saying thanks to their loved ones for supporting them," said Principal Brad Royal.
The week before Homecoming night is full of getting the students at Reagan High excited and ready to show their support at the upcoming game. Students participate in the decoration of hallways, spirit week, and making their support known during the annual pep rally and parade.
Special clothing themes are decided by the Spirit Club for the week of Homecoming. Students show off their school spirit by dressing up accordingly for each day. Pajama Day, Jersey Day, Hawaiian Shirt Day, America Day and Raider Spirit Day were the themes for this year's Spirit Week.
"The Spirit Club's leadership committee had a meeting and reached a consensus that we wanted to choose days that were easily done so that the most students possible could participate," Advanced Functions and Modeling teacher and leader of Spirit Club Sarah Smith said. "We have tried to do some really fun, different days and just didn't get the participation we hoped for."
While some students think the themes are repetitive and unoriginal, the majority of Reagan's population still participates in each themed day and show their support for their school.
"Our spirit days this week are fun but generic, especially jersey day and pajama day," Sophomore Hasti Sadri said. "I still love them and I'll still participate, but maybe next year we can do less basic ones."
Decorating hallways is another activity students participate in during the week of Homecoming. Student Government Association organizes the hallway decorations for each grade level, and any and all students are permitted to help decorate.
Close to the week of homecoming, representatives from each grade level decide a theme for their hallway. This year, freshmen picked a Stranger Things theme, the sophomore hallway is safari themed, juniors chose a Hawaiian and beach theme, and seniors selected a Friends theme. This year, juniors won the contest.
Every year on the day of the homecoming game, Reagan has a parade and pep rally at the end of the school day to get Raiders excited. Reagan students go directly from third period to homeroom, and are dismissed to the parade by their homeroom class. Students have a designated place to stand around the drop-off circle based on their grade level.
Unfortunately, because of multiple reschedulings due to bad weather, there is no pep rally or parade the day of homecoming this year.
Included in the parade is the Band of Raiders, the Raiderettes, JV and Varsity cheerleaders, and the homecoming court. Members of some of Reagan's organizations also march in the parade holding banners that represent the purpose of their club.
"I always enjoy the parade and I love seeing everyone show their school spirit," senior David Neil said. In my last four years at Reagan, I have always enjoyed coming together with my friends and the rest of Reagan and getting excited for homecoming."
The banners for the parade made by the clubs are hung in the main hallway during the week of homecoming. Book Club, Latin Club, Creative Writing Club, and FCCLA are some of the clubs that made signs for the event. Creative Writing Club won the contest this year.
Throughout the parade, all groups and clubs included in it will march through where the students are standing and make their way down to the football field. Afterwards, each girl on the homecoming court will ride through and be introduced.
Directly from the parade, students will make their way down to the football field where the pep rally will commence. Each grade level will be seated together in designated areas in the stands.
On the field, there will be multiple activities and student led events to get their fellow Raiders excited for Homecoming. Spirit Club organizes contests every year for the pep rally, including an ACP eating contest and a dance contest between representatives from each grade level.
"The main focus for the pep rally is definitely student engagement," Smith said. That is not an easy task with 2,000-plus students, but I hope what we have planned will be fun for everyone. We will have a good number of students on the field participating and we have things planned that will also engage the students in the stands."
When the hallways are done being decorated and spirit week is concluded, it is time for the annual homecoming football game.
The week of homecoming is all about showing constant support and excitement for Reagan. After enduring many changes, the final date for the homecoming game is November 2nd.
About the Writer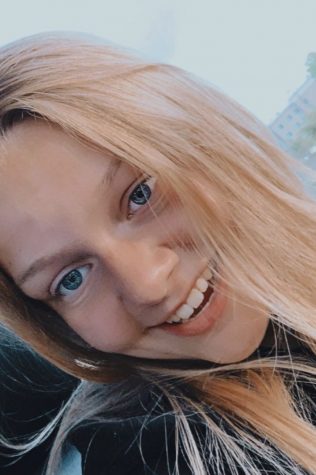 Leah Boone, Co-Editor and Social Media Manager
Hey y'all! My name is Leah Boone and I'm a senior. I am co Editor-in-Chief with the one and only Charlotte Turner, and this is my third and final year...