Wanted: Taylor Swift, Dead or Alive
Never in my wildest dreams did I think Taylor Swift would write a song that doesn't call out one of her past boyfriends or indirectly reference a minor feud. The subject matter of her older songs was always love and heartbreak. That Taylor is dead. Swift's past songs have been rather tame, unlike her two newest singles.
It all started when Kanye West stormed onstage at the 2009 Video Music Awards to claim Swift didn't deserve the award for Best Female Video, and that Beyonce should have won instead. She responded by writing her song "Innocent." It lets West know she forgives him for embarrassing her and believes he is still a good person, despite his actions.
In 2016, when West should have forgotten the insignificant moment, he proved Swift's forgiveness to be a bad decision by dropping his song "Famous," which claims Swift's large following should be credited to him.
So if the old Taylor really is dead, West killed her. Her single "Look What You Made Me Do" is evidently about Swift's feud with West. Swift calls out his "tilted stage" in particular, which was used on his "Life of Pablo" tour. She even goes as far as the chilling lyrics, "I'm sorry, the old Taylor can't come to the phone right now. Why? Oh… because she's dead."
Unfortunately "I check it once, then I check it twice," might be stolen from Santa Claus.  But who doesn't like Christmas?
The video for "Look What You Made Me Do" is an absolute gem, with so many little, hidden treasures. It references the media's perception of her and contrasts that image with whom Swift wants to be. The most surprising moment happens when multiple Swifts are on the screen at the same time. The first time that occurs is when Swift is standing above all her old personas and keeping them from the top. The most jaw-dropping moment happens in the last seconds of the video when Swift brilliantly roasts herself. Everyone should be able to make fun of themselves a little, and no one could have done it better.
After lots of anticipation, Swift unexpectedly dropped yet another song seven days later. I was excited to hear it, but there was little time to bask in the fabulousness of her first new single before the second was released. Swift dropped her second single in the same mysterious manner of radio silence. The singles were announced on Swift's social media accounts, and each was released soon after that. The low profile made each song's release even more exciting.
The song "… Ready for it?" shows me that the old Swift really isn't dead.  The chorus is much more upbeat and Swift sounded like her old self. The song was a little softer, but not a lot.
One of the major complaints of "…Ready for it?"  is Swift's rapping. I personally didn't think she was rapping at all. She is still slowly singing the words, which is not rapping. It's like choppy singing.
I think "Look What You Made Me Do" had to be Swift's first single from her new album because it introduced her new image. That way fans, even critics, want to hear her new songs to find out what she'll do, or who she will become next. So maybe the song would have been better received if it was released later on, but I wouldn't be talking about it if it was, which is actually genius marketing.
Not every song Swift sings can be a love song, and I'm so glad Swift and her record company decided to go in this direction. I think Swift will be happier being the truest version of herself because she is making music she is proud of.
There are only so many times you can change your image and I respect Swift for being who she wants to be. Her old images have been more sweet, country and lovable but she is no longer staying on the safe side. People aren't always going to like your choices in life. The only difference is Taylor is in the spotlight.
I'll take Swift old, new, dead or alive, as long as she keeps being this legendary. Drama, opinions and theories surround this album. Are you ready for it?
Don't agree with this article? Check out the article by Rily Bellias: https://reaganrooster.com/?p=2333&preview=true
About the Writer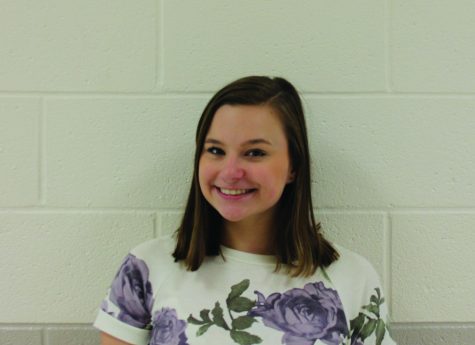 Taylor Ann Hartley, Online Editor-in-Chief
Hi! My name is Taylor Ann. I am on the Varsity Dance team at Reagan. I enjoy stickers, fun socks, and matching outfits with my dog. I love the shows Friends...