Talk shows drive off listeners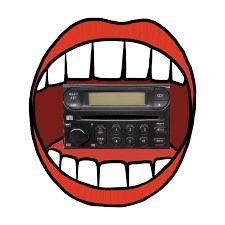 Hang on for a minute...we're trying to find some more stories you might like.
Every morning on the way to school it seems that not a single radio station is playing music. All the hosts do is call people while their ex is on the phone and ask why they dumped them, talk about day old twitter trends, and crack jokes. Many people are questioning why this is necessary, especially in the middle of their morning commute.
For example, on FM station 107.5, every morning people call and whine about their personal issues that they should not share publicly if they have an ounce of self-respect. FM station 102.1 features radio personalities that, in all honesty, are much too energetic and, shall we say, perky for morning travel times.
Many radio stations intentionally feature these talk shows during drive times. Drive times are the periods that radio stations have decided are when they get the most listening traffic. Therefore, the stations advertise at this time, because they know they'll receive the most revenue from advertising.
In addition to increased advertising, shows want to promote their radio personalities and break the consistent music with news and random tidbits. While there are many who believe radio should just be music continuously, some think solely music throughout the day is monotonous.
Those listening to the radio show also cannot be very involved if only music is aired. The most they can do in regard to participation is calling in with a song request. In order to keep listeners engaged, radio hosts use times when there will be plenty of traffic to get various points of view and input from the increased numbers of people listening.
These programs are often the only way people get information quickly on the way to work. This could involve news, things that are trending, weather, and if the traffic will be bad ahead. This can be helpful but also a bit wearisome if the news is gloomy or if nothing new is being reported or shared.
The logic behind these talk shows does make sense. However, many listeners still do not enjoy having to listen to people talk in their cars when they want to hear music on the way to work or school, which is mainly listening to people talk as well. Some people would just prefer a middle ground between only music and only talking.
"I don't think the talk shows should just be on there continuously," said senior Tyler Keaton. "Instead of that being all that is on at the time, maybe play some music and find a way to fit little bits of a talk show into it."
While radio programs involving lots of talking are hurting AM/FM radio stations, they give a large boost to XM radio. The stations on XM do not have commercials, do not have talk shows unless it is specifically a talk radio station, and you can pick almost exactly the genre you want to listen to.
XM is not free, but many people have decided that it is worth it to pay the extra fee in order to avoid chatty hosts and obnoxious commercials. Streaming services such as Spotify Premium and Pandora One are also increasing in popularity, as numbers of listeners dwindle for AM/FM radio stations.
While the reasoning behind why talk shows come on when they do makes sense, and advertisement is very important to keep radio stations on their feet, listening to radio personalities can become irritating quickly. When all the listener wants is a few songs to unwind before starting their day, the talk shows are undesired and tedious. People are forced to consider reaching into their wallets or flipping radio stations endlessly to find music with which they can start their day stress (and annoyance) free.