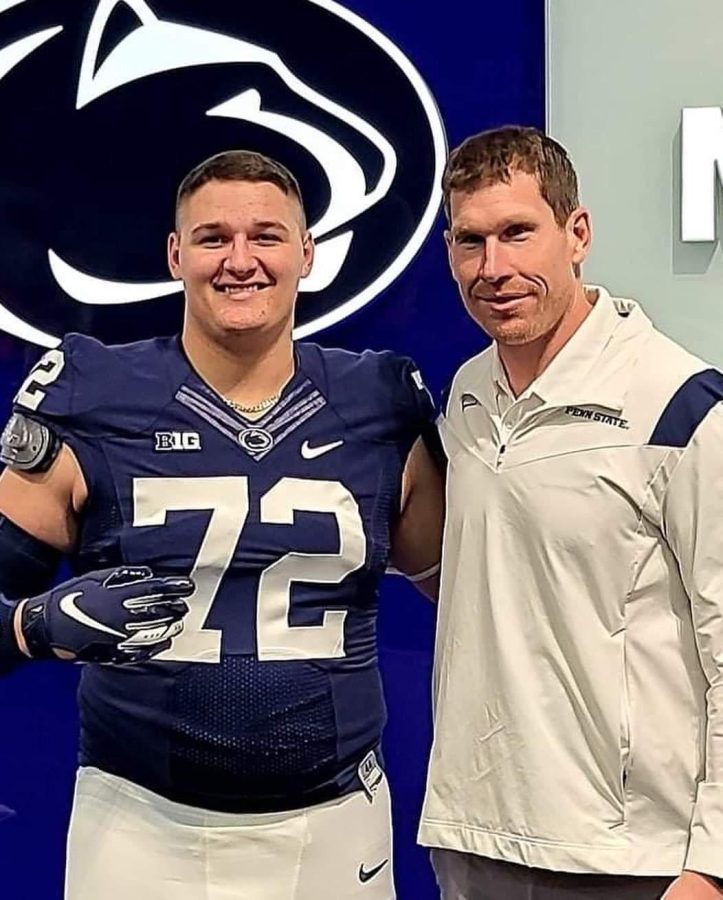 During late January, the 200 halls of Reagan hosted multiple special guests from Division 1 football teams for three specific varsity football players. These players are Sam Pendleton, Semaj Turner and  Spencer Webb. 
"These boys are humble," said head varsity football coach Josh McGee. "They don't boast or brag about what they have. They are handling this situation very well, and I think it's been really good for the other players to see the opportunities that those guys have and how they carry themselves with those opportunities."
Junior defensive end Semaj Turner has been offered positions from 14 different Division 1 colleges, including Virginia Tech, Duke University and East Carolina University.
Turner shares a piece of advice to the future athletes of Reagan about the character of morality and a dedicated player. 
"I would like to say to the future players to not be afraid to be different," Turner said. "Everything you do in life, do it with passion, be yourself, be a moral person and work hard."
Offensive tackle Spencer Webb has received offers from the University of North Carolina at Charlotte and Campbell University. He will wait on his final decision of where to play pending other college offers.
Webb mentions input to current players about their senior season and how their future recruitment process could be. 
"I would say to the other players to not give up," Webb said. "There is still the senior season to play. Most colleges are waiting for some senior tapes, because that's when you perform and you know it's your lifetime."
Many programs have also shown interest in junior offensive lineman Sam Pendleton. His top five choices are Clemson, Michigan State, Penn State, NC State and Virginia Tech. Pendleton has publicized that he will be choosing the college he will be committing to in March. 
Pendleton also gives advice to all athletes who will be going through the recruitment process soon.
"I would tell athletes to not let recruitment control or stress you," Pendleton said. "Also go somewhere where you are wanted as much as you want to go there. Finally, always stay humble no matter what kind of opportunities you have."
The early signing period will be in the middle of December of 2022 which gives these juniors the ability to graduate early after their first semester of senior year.
They would then have the opportunity to enroll in college for the second semester and acclimate to the college football environment during the spring practices. 
As the spring season progresses and more colleges visit, there will be more scholarship opportunities for the other junior players as well. 
"As more scouts come through, it gives me as a coach the chance to show off the other junior players as well," McGee said. "We use it to our advantage and hopefully will get as many guys in college as possible."
The level of interest in these players has many students recognizing the impact that hard work and dedication can have on their future plans.
Pendleton, Turner and Webb are all very thankful for the attention they have been getting from top schools, but are constantly reminded of teal and the Raider way. As their senior year approaches, fans look forward to their decisions and final Reagan season