65,000 young Christians gather in Atlanta for 'decade-defining' conferance
On Dec. 31, 2019- Jan. 2, 2020,  65,000 18-25-year-olds traveled to Atlanta, Ga. This group was comprised of over 1,680 universities, all 50 states, and 81 countries. This was all for Passion 2020, which is a yearly concert-style Christian conference that has occurred since 1997. The Mercedes-Benz Stadium, which housed the Super Bowl earlier this year, was sold out for this event that has been called 'decade-defining.' 
"The stadium was huge and so cool," said Reagan alumni Katie Cothran. "I really loved it when the roof of the Mercedes-Benz opened during one of the sessions." 
Many students and their leaders from all 50 states and numerous countries flocked to Atlanta on the final days of 2019 in preparation for the conference. Attendees rang in the new decade together singing and listening to Bible teaching and continued these activities in the following days. This event was Passion Conference's largest but was by no means it's first. The organization was founded by Louie and Shelley Giglio in 1997. The pair preach at the conference each year. 
"This was my fifth year attending the conference," said High Point University student Caroline Hartley. "Each year Passion has been impactful to me and my friends."
The gathering attracted many Christian celebrities, music artists and reputable preachers alike. The preachers included Christine Caine, Levi Lusko, John Piper, Ravi Zacharias, Tim Tebow, and Sadie Robertson. Music was lead by Crowder, Hillsong United, Lecrae, Kari Jobe, Cody Carnes, Elevation Music, Trip Lee, Andy Mineo, Social Club Misfits, Tedashii and Sean Curran.
"It was so great to hear from some of the famous speakers," said Cothran. "Each one had my full attention the whole time they spoke."
Each year, students have joined together to raise money for different initiatives, including the END IT Movement, which launched at Passion 2013 and has raised $8.3 million to fight modern-day slavery. This year was no different for the organization. On Dec. 31 the initiative known as 'Share Light' was launched at the conference. The goal of Share Lights is to partner with every Bible translation group so that the 3,865 people groups lacking scripture in their language will have, at minimum, and verse translated into their language by 2033. At the conference, the initial amount raised for the ministry was $1,214,075. 
"We're not simply keepers of the light, but we are carriers of the light of Jesus to the world," Louie Giglio, Passion founder, said. "One of the practical ways that we can carry that light to the world is to participate in the goal of Scripture translation."
As a celebration of the event and a way to launch the share light movement a lantern was lit in Jerusalem and carried across continents to Atlanta, Ga. for the conference. Once the flame was brought to the United by plane and other modes of transportation, 100 students marched it from Passion City Church in Atlanta to the Mercedes-Benz as a symbol of being the light to everyone in the new decade.
To donate to Share Light text 'PASSION + any amount' to 45777.
About the Writer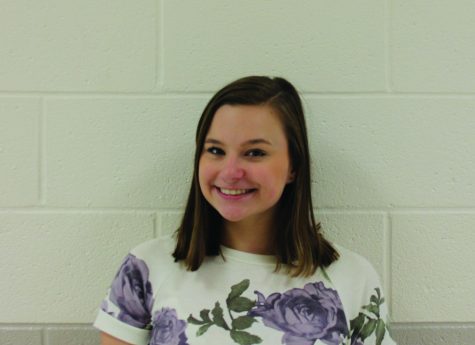 Taylor Ann Hartley, Online Editor-in-Chief
Hi! My name is Taylor Ann. I am on the Varsity Dance team at Reagan. I enjoy stickers, fun socks, and matching outfits with my dog. I love the shows Friends...