Juuls lead to life-long health issues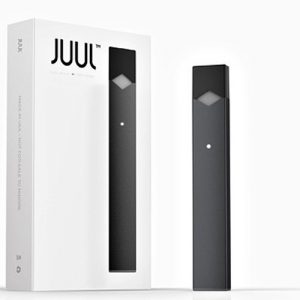 Vaping has become a common trend in the lives of teens in today's world. Juuls, a favorable e-cigarette among teenagers, have become a popular way to vape. 
In order to avoid lung cancer due to smoking cigarettes, vaping is an easy-to-access alternative. Vaping allows you to simulate the act of smoking without the tar. 
Teenagers lean towards e-cigarettes not only for an alternative to smoking, but for recreational use. Vapor4Life, NJoy, Juuls and Blu eCigs are all commonly used brands of vapes, but Juuls are more common among teens due to easy access. 
Juuls are sold at local gas stations, online and in grocery stores. You have to be 18 years or older to legally purchase a Juul. However, underage vaping still exists which has led to many health problems among teenagers.
More than 3.6 million middle and high school students currently use e-cigarettes, according to the National Youth Tobacco Organization. Another national study last year found that 11 percent of high school seniors, 8 percent of 10th-graders, and 3.5 percent of eighth-graders vaped nicotine each month.
"All you hear now are the consequences of Juuling because so many kids are dying and getting diseases," said junior Zach Dickson. "It should be talked about in health classes because researchers are still learning about vaping today and we need to be informed."
The health risks of vaping are talked about among Reagan health and life-skills classes. Teachers want to raise awareness to students, especially because of the vaping epidemic among teenagers.
The ingredients found in e-cigarettes vapor include nickel, tin and lead. These metals in the vapor are toxic to the human body after long-term exposure.
"Anytime you take anything foreign into your lungs, besides air, it's not a good thing," said AP Environmental Science teacher Stephanie Pearson. 
Short term symptoms that can occur after prolonged use of Juuls are coughing, chest pain, shortness of breath, fatigue, diarrhea and fevers. These symptoms can lead to pulmonary disease and in extreme cases death. 
Due to the popularity of Juuling, a surge of respiratory illnesses has sickened 530 people in 38 states, according to research done by the Centers for Disease Control and Prevention. 
"People Juul to fit in among their peers and to make themselves feel included," said junior Rachael Runyan.
This past summer, 193 cases due to mysterious respiratory issues have appeared in the media. Public health officials discovered that the cause of these issues were linked to long-term vaping. 
Officials are unsure if the illness is caused by the type of product being vaped, the e-cigarettes themselves, or whether it is due to contaminated or defective black market substances. What officials do know is that the symptoms shown by patients are related to harmful chemicals that are inhaled.
Overall vaping has detrimental effects on your health. The effects are the same for everyone no matter what type of e-cigarette you vape with.
"My parents have always told me that vaping would cause my lungs to suffer damage in the future," said sophomore Jon Gullette. "It is bad for teenagers to cause such early damage on their lungs."