I survived the New York City Blackout of 2019
Hang on for a minute...we're trying to find some more stories you might like.
On July 13 New York City lost power, shutting down restaurants, hotels, and stores. The power went out at 6:47 pm and lasted until midnight. 
I lived through it. I arrived in New York City on the morning of July 13. My dad and I were there for one purpose: to watch the Broadway Musical "Hamilton." We went to dinner at the restaurant NYC Burger & Lobster. Everything was going great, the only issue was that it was hard to walk through Time Square because of the crowds.
Soon we arrived at the Richard Rogers Theatre and approached the front door of the building. We realized that the line wrapped around the block and mixed with the line of other shows. We got there 30 minutes early, right when the doors open,  but something was different that night. 
Standing in a never-ending line, I began to realize that the long line was not a normal occurrence. The line snaked back into a dark alleyway. The strange thing was the alleyway is normally not dark. I then overheard a lady in front of the line talking about how the power went out in the restaurant she was eating at. 
As the sun set and the 8 p.m. show time approached, I got concerned the show would be canceled. After an hour of waiting in line, a man with a flashlight and megaphone walked down the line screaming "The show is canceled. Go back to your hotel for your own safety."
Mass chaos ensued. The traffic lights, streetlights, and the large screens that light up New York City were all dark. Some civilians stepped out to direct traffic at each block. I thought I would never get back to my hotel.
I was heartbroken. Our flight was set to the following morning, so I would not get to see Hamilton, and to this day I still have not.
 In an effort to break the tension, my dad said "Well at least you have a good story to tell," but I was not impressed.
We returned to our hotel to a blessing: power. My dad and I were trying to figure out if we could do something else with our only night in the city even if the power went out. 
Our 24th-floor hotel room was without water, air conditioning and power with virtually no way to leave. In a last attempt, my dad opened the window to let in some air, but the window wouldn't close so I was forced to fall asleep to the sound of sirens. 
I awoke at midnight to light and cheers: the power was back. I still had six hours until I needed to be at the airport.
That night will be in my memory for a long time, but my dad was right, it makes a great story.
About the Writer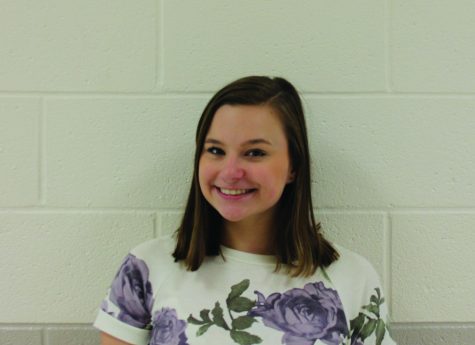 Taylor Ann Hartley, Online Editor-in-Chief
Hi! My name is Taylor Ann. I am on the Varsity Dance team at Reagan. I enjoy stickers, fun socks, and matching outfits with my dog. I love the shows Friends...