TS7 has a lot to love
Hang on for a minute...we're trying to find some more stories you might like.
Taylor Swift has remade herself once again. On August 26, Swift released her much anticipated TS7. This marked the end of the summer when she released the singles, "ME!" "You Need To Calm Down," and "The Archer."
As a Swift fan myself, I truly enjoy the album. I think it is a perfect mix of happy, sad, and inspiring. Swift expresses her newfound love with boyfriend of three years, Joe Alwyn. The album is a true celebration of their relationship with songs such as "Lover," "London Boy," "Paper Rings," and "Daylight."
Swift's collaboration with the Dixie Chicks was a welcome addition. Swift hinted at this collaboration in the music video for her first single from love, "ME!" On a wall of framed chicken pictures, a picture of the Dixie Chicks can be seen in the center. In "Soon You'll Get Better," Swift sings about a person in her life with a disease and the possibility of them dying. The song is depressing, yet a necessary break from the love-filled album. I get chills each time I listen to it. Many people can relate to having a loved one with a terminal illness.
Throughout the Lover era, Swift has become increasingly vocal about political stances. Her second single off of the album "You Need To Calm Down" has lyrics that advocate for the LGBTQ community. This single follows a letter Swift wrote to Senator Lamar Alexander calling for the support of the Equality Act. She posted the letter on June 1. The music videos featured many LGBTQ community icons such as Ru Paul, Ellen DeGeneres, and the cast of "Queer Eye."
Her second politically outspoken song and my favorite of the album is "The Man." In the song, Swift wonders if she would be questioned for her actions as frequently if she were a man. Not only does the song have a fun tone but it also has an important and incredibly pertinent message for the growing feminist movement. There has not been a music video release for this song, but I am truly looking forward to one.
Lover will outsell Reputation, according to Forbes magazine. In the first week alone, Lover has amassed the largest amount of US sales since her previous album, Reputation.
Swift never died. She is very much alive and making smash hits. She has simply evolved like the rest of us. The album is a wonderful, emotional journey everyone should take.
About the Contributors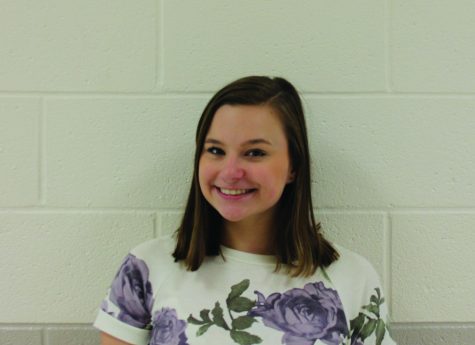 Taylor Ann Hartley, Online Editor-in-Chief
Hi! My name is Taylor Ann. I am on the Varsity Dance team at Reagan. I enjoy stickers, fun socks, and matching outfits with my dog. I love the shows Friends...