Atkins student showcases his intelligence on the classic game show, Jeopardy.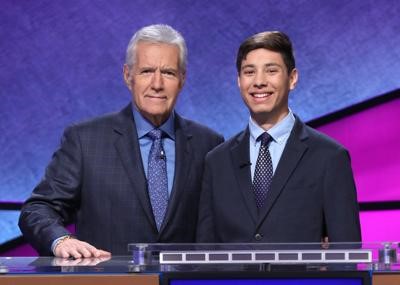 Hang on for a minute...we're trying to find some more stories you might like.
It's not everyday that someone from Winston-Salem appears on a famous TV game show. However on Nov. 13,  Rohan Kapileshwari, a senior at Atkins High School, was a contestant on Teen Jeopardy where he displayed his intelligence on various subjects and facts.
The Teen Tournament includes 15 students aged 14-17 who compete for over two weeks in hopes of winning the grand prize of $100,000. Kapileshwari competed in the quarterfinals of the tournament on Nov. 13, along with his two competitors, Autumn Shelton, a junior from Lamar, Mo. and Maggie Brown, a sophomore from Pensacola, Fl.  
Right from the start of the game, Autumn scored most of the points. At the first commercial break, Kapileshwari had $200 points, Brown had $1,400, and Shelton was in the lead with $3,800.
However, leading up to Double Jeopardy, where contestants receive double the points for correct answers, Kapileshwari made it up to $3,400 points and his opponents had $5,400 and $4,700.
During the Double Jeopardy round, Kapileshwari highly increased his score to be $9,800 while his opponents had $12,400 and $12,700. So, heading into Final Jeopardy, host Alex Trebek said it could be "anyone's game."
The questions thus far involved a plethora of categories ranging from musicians to which literary text was written first to a section entitled Post Malone where the answers had to come after "Malone" in the dictionary.
Although most Jeopardy! fans are in an older age group, the questions in the Teen Tournament were definitely geared more towards teens and young adults.
The Final Jeopardy question asked what 1952 British novel had the first chapter "The Sound of the Shell." Contestant Brown got the Final Jeopardy question wrong as she answered with "Catch-22", but both Shelton and Kapileshwari got the correct answer, "Lord of the Flies."
Kapileshwari's final score ended up being $11,900. However, he was not able to catch up to Shelton who ended with $19,600.
Although Kapileshwari did not win, he did well enough and obtained enough points to move onto the next round of the tournament, the semifinals. While there are many intelligent competitors in this tournament, Kapileshwari has a chance to win $100,000 if he continues to succeed and do well in the remaining rounds.