Generation of change
Teenagers are rising up against the tragedy of gun violence in schools.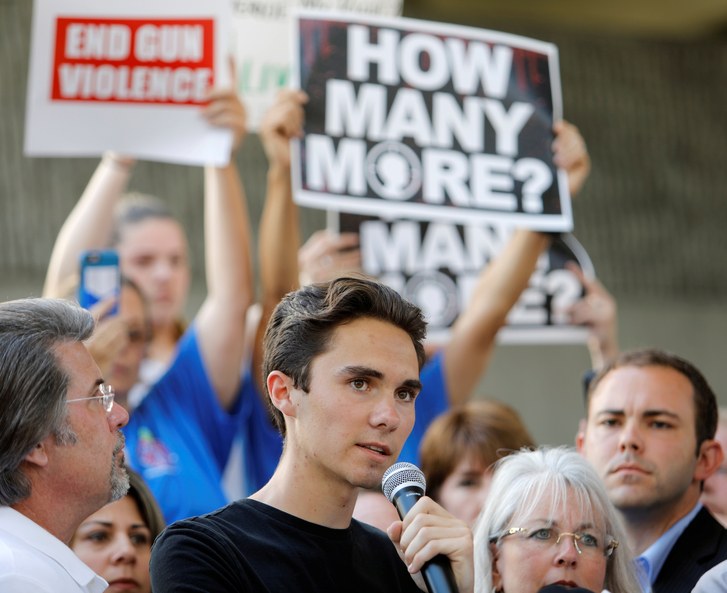 In the aftermath of the Marjory Stoneman Douglas High School shooting on Feb. 14, students from around the United States are rallying to force the government to create change. Using hashtags such as #enough and #NeverAgain, these youths are making their voices heard at an unprecedented decibel. Adults are being forced to step aside as teenagers refuse to allow such a tragedy to occur again.
According to the Washington Post, more than 150,000 students have experienced a school shooting on campus since Columbine in 1999. In 2018, there have been eight school shootings which have resulted in death or injury as of the Feb. 14 shooting, according to the Guardian. These statistics and others are encouraging students, parents, and their community members to protest.
"We as a student body nationwide won't stand any longer for the limited safety we have in our schools," said Student Body President senior Ryan Drabble. "Every kid should feel safe going to school every day, and the fact that school shootings occur as often as they do is unbelievable."
Multiple obstacles are in the way of these teens. For one, they are looked down upon due to their age. Students face assumptions such as the idea that their brains are not fully developed yet, and they are therefore rendered unable to reach logical conclusions concerning such matters.
Another obstacle, and perhaps the largest of all, is the National Rifle Association. The primary reason this organization has so much power over legislators is entirely pecuniary. The NRA gives money to over 300 Congress members, according to CNN.
When such a great percentage of financial assistance comes from this association, government employees are reluctant to disassociate with it. When government officials refuse to disassociate with the NRA, gun control legislation never gets passed. Until money is completely removed from politics, this problem will never go away.
It seems only logical that when young people are so vehemently protesting, the government should respond and do what they can to help create a better, more positive future. However, this is not the reaction that seems to be occurring upon Capitol Hill. The only response so far has been a half-hearted hospital trip by President Trump and a meager attempt to placate the masses by proposing to raise legal age to purchase firearms to 21.
Thankfully, the government is not the only force capable of making change. Major stores have taken the initiative to avoid having another such crisis by individually increasing the minimum age for gun purchase to 21. Those who have already done so include Walmart and Dick's.
Students will not be appeased by this minimal effort  . Many are calling for gun control legislation, extensive background checks, and mental health evaluations before a gun can even cross the counter. In addition, large numbers have expressed their belief that certain guns, such as automatic rifles and other military grade weapons, should not be available at all.
There are certain add-ons that should also be removed from public access. One such accessory is the bump stock. This feature can enable a semi-automatic rifle to fire off shots much faster, therefore making the weapon even more dangerous.
Due to the lack of response from the federal government, students are turning to different forms of peaceful protest in order to garner support and attention from other powerful entities. They are planning walk-outs for the coming months, and some protests have already occurred.
"I felt like if my elected officials wouldn't do something, we as students and Americans had to do something," said sophomore and walk-out organizer Aidan McCarthy. "I think my generation as a whole is developing a mindset of, "If not me then who?" when it comes to activism and speaking out."
It is becoming ever-clearer that this generation of teenagers will not be muffled by their elders. Joining forces, organizing protests, and even appearing on television to debate with current politicians, as Marjory Stoneman Douglas senior David Hogg has done. Students are not backing down in the face of oppression.
Although responses to the outbreak of gun violence are respectful and peaceful, certain high schools are even punishing teachers who take part in them. One teacher at Cherry Hill High School East in New Jersey was suspended for discussing school security. Hundreds of students marched out of the school in order to protest this action, according to Time magazine.
Certain reactions, exemplified by the New Jersey school's, have led to a massive response across the media, frowning upon the lack of support from high schools. As attention to students receiving consequences increases, institutions of higher learning have responded.
Universities across the United States have made announcements across social media stating that if students receive disciplinary action due to peaceful protest of gun violence, it will not negatively impact their admission into that college. Schools which have made such statements include New York University, Furman University, Wake Forest University, Texas State, and others.
Positive reinforcement from multiple prestigious colleges across the United States has added fuel to the fire of student activists. They refuse to shy away from their goals of gun control and a substantial decrease in (if not complete elimination of) gun violence in schools.
As time progresses and protests continue to be organized and carried out, it will be interesting to see how the federal government, and especially the president, will respond. However, it is very clear that teenagers will not be silenced by a lack of support. They will continue to stand up for what they believe in and fight for a change, so that there will never again be a school shooting.  
"What we're trying to do is send a message to our legislators that something has to be done immediately," Drabble said. "This has to end, and it has to end now."
About the Contributor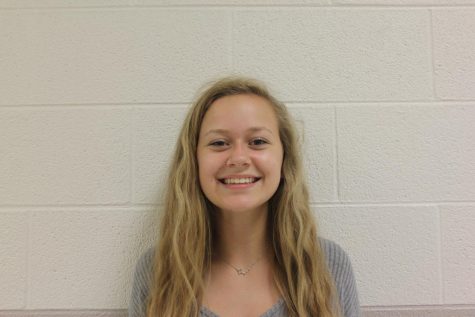 Hannah Boone, Editor-in-Chief (Online)
Hey y'all! My name is Hannah Boone. I'm a senior this year. I am online editor-in-chief. I love food, music, my cactus, and I love dying a strip of...