Driving doubts and delights
Raiders reveal what it is like to drive alone for the first time
Hang on for a minute...we're trying to find some more stories you might like.
Driving is a privilege that is seen as one of the first signs of adulthood. It is a moment teens wait for from an early age. The teen no longer needs a parent's assistance to get from one destination to the next. No longer restricted by the boundaries of a permit, which requires having a driver with five years of experience in the car with you at all times, teenagers are free to drive without the watchful eye of a parent.
The first time a parent places car keys into their child's hands it can be rather intimidating for the parent. The parent is undoubtedly terrified to let their child out on their own for the first time.
"I was very concerned the first time she drove off by herself," mother of Catherine Wondra, Vanessa Wondra said. "After she has driven for longer, I feel better letting her out on her own."
The teenager may have anxious feelings about driving too. Many teenagers feel strange with an empty passenger seat beside them.
"I was so scared. I kept thinking I was not allowed to drive by myself," senior Kate Safrit said.
Many driving concerns occur because drivers are afraid of being stopped by the police for breaking the law, intentionally or not. This motivates safety but carelessness still occurs.
"I was not afraid of driving, but getting a ticket or being in a crash scared me," sophomore Happle Randolph said.
These fears are lessened when a supervising driver is in the car. When that comfort is eliminated, the young driver must find other ways to cope.
"Listening to music always calms my nerves, so I always do that when I drive," sophomore Katie Hall said.
Driving is a fun opportunity to spend time with friends while also balancing the responsibility. It is not just a way to go from one place to the next but may also be used as a pastime.
"Driving is sometimes a pain, but it can be really fun when I jam out to music with my friends," Safrit said.
Driving can also be an exciting change that allows a student to enjoy additional freedoms they did not have before. They no longer have to get rides from others and are free to get places on their own.
"Being able to go places with my friends or driving myself to work is really fun," Hall said.  
As time goes on, feelings towards driving may change. More experience with driving builds confidence. This experience reduces fears and changes expectations.
"I thought was a much more pleasant experience without my parents in the car supervising me," Sophomore Wondra said. "I did not have to worry about pleasing them,"
Driving is a freedom that can be a very enjoyable experience but may be dangerous with many distracted drivers on the road. Even with additional practice with driving, it may be difficult to entrust that each driver on the road is alert at all times.
"I am not so afraid of my own driving anymore, but I am afraid of other people making a mistake and hitting my car," Hall said.
Driving can be a daunting task but practicing frequently will build confidence that makes a driver be safe and alert on the roads. For a new driver,  driving will soon assimilate into everyday life without being a challenging task.
About the Contributor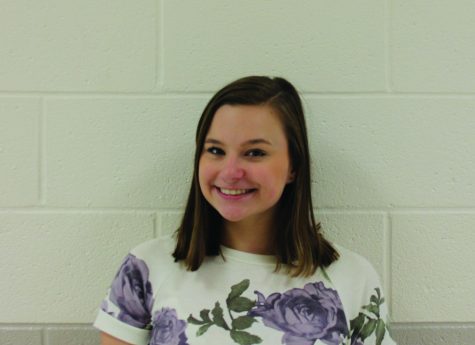 Taylor Ann Hartley, Features Editor
Hi! My name is Taylor Ann. I am on the Varsity Dance team at Reagan. I enjoy stickers, fun socks, and matching outfits with my dog. I love the shows Friends...