January is so sick
Raiders battling illnesses during the first month of the year
The halls of Reagan are noticeably more vacant than normal.  Many teachers, students and administrators have had stayed home due to the illnesses circulating campus.
Many of the illnesses are spreading quickly.  The stomach bug has been known to go through entire households.
"I didn't go to the doctor because the stomach bug is highly contagious and they didn't want me to come in [to the doctor]," said junior Sydney Landreth. "My sister got sick as soon as I began to feel better."
The flu is another contagious illness that has been frequently contracted.
The type A flu virus has the ability to infect animals and humans, but type B flu is found only in humans. Type B flu has less symptoms and is not as contagious, meaning it does not cause pandemics.
Type A flu has caused part of the Reagan epidemic, in contrast to type B, which one student recently caught.
"I had the flu type B, which when I went to the doctor, they said it was the first type B all season," said freshman Conner Allen.
The more common type A flu has also been going around. It has not only affected students but teachers as well.
"I visited the doctor and found out I had the legitimate flu virus," said English teacher Charmeka Foster.
The third illness circulating Reagan is bronchitis. Many people have returned to school when their doctor recommended, but they still do not feel their best.  
Senior Katherine Miller had a combination of strep throat and bronchitis. She was able to return to school after two and a half days but hads a persistent cough.
An ongoing cough can have many implications. It may lead to shortness of breath, sore throat and broken ribs.
"I was coughing so much that my left upper rib cage began to hurt," said Spanish teacher Michelle Bennett. "I could not catch my breath and I felt like I was having a heart attack. I later found out I had coughed so much that I broke a rib."
Being sick may cause someone to miss class. Many students chose to go to school while still feeling sick in order to avoid makeup work, especially during exams. Makeup work is particularly difficult because one has to to take care of additional homework on top of normal responsibilities. This drives students to go to school despite the risk of spreading their illness to others.
Teachers also have the issue of missing class. With exams, they were expected to review with their classes and administer exams.
"It was suggested by my doctor to take an additional day," said Foster. "But we had exams coming up, so I couldn't really stay at home."
Reagan is not the only school in which sickness has been spreading. At West Forsyth, the stomach bug has taken out a large percentage of the population during exam week.  Also, in elementary and middle schools throughout the county, low attendance has been documented due to the stomach bug and flu..
As these illnesses continue to circulate, it may be hard to stay healthy in the upcoming semester. In order to stay well, be sure to wash your hands, eat healthy and stay away from those who are sick.
About the Contributor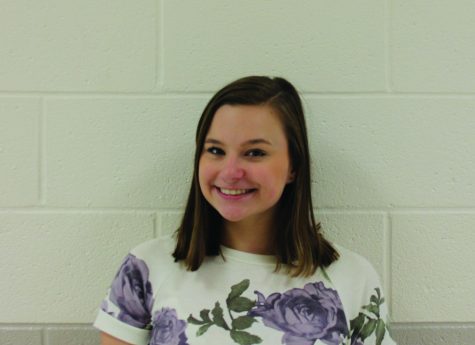 Taylor Ann Hartley, Online Editor-in-Chief
Hi! My name is Taylor Ann. I am on the Varsity Dance team at Reagan. I enjoy stickers, fun socks, and matching outfits with my dog. I love the shows Friends...