New club explores sign language
American Sign Language classes were new to Reagan last year. Once the ASL I classes were in full swing, students became increasingly interested in ASL culture, enough so that a club was created for students to explore the language.
"The biggest thing that inspired me to start this club was my students," said club sponsor and ASL teacher Lauren Bailey. "They were so eager to learn more about ASL."
Bailey chose to wait a year to start the club because she was new to the Winston-Salem Forsyth County school system last year.
"I had a lot of other new teacher things to complete and did not want to overwhelm myself my first year here," Bailey said.
Once she got settled, her students continually encouraged her to start the club. She noticed students could not find room in their schedule to take an ASL class but still wanted to learn as much as possible about the language.
"I wanted to still be able to serve them and educate those who still are unaware that we have an ASL program here," Bailey said. "You do not have to be taking ASL to be in the club. It is absolutely welcome for anyone to join. One of our goals is that we want to educate others on the language so that we can teach others how to sign who may not have been able to take the course this year due to schedule conflicts."
The purpose of the club is to bring awareness to the deaf community and also to the sign language program at Reagan. The club also strives to raise funds supporting organizations for the deaf.
The club currently has 96 members and meets on the second and fourth Wednesdays of the month. During the holiday season, the schedule will change. Meeting agendas differ.
"At past meetings we talked about what we planned to do and from now on we plan to go over ASL and learn about Deaf culture at the meetings," said senior and club president Kylie Correll. "We have had two meetings. The first one was an interest meeting and the second one was to elect positions for the club."
Many students enjoy learning about sign language and deaf culture.
"I wanted to join the club because I loved taking Ms. Bailey's class," said junior and club vice president Kayla Spalding. "I think we can really make people more aware of deaf culture and the deaf community."
Sophomore Andrew Harm joined the club because he came across deaf people in the community and the ASL club would help him communicate with them.
The club will participate in the Key Club's upcoming talent show and will sign a Christmas song. This will mainly be for club members in ASL II because of their experience.
For more information about the club contact Correll, Bailey, or text @reaganasl to 81010.
About the Writer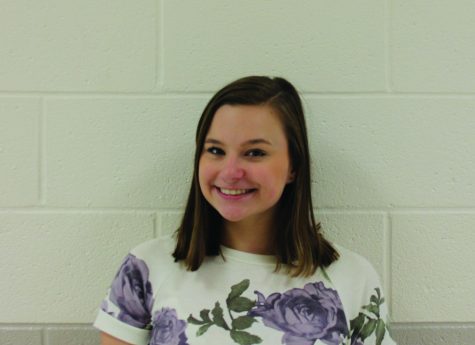 Taylor Ann Hartley, Online Editor-in-Chief
Hi! My name is Taylor Ann. I am on the Varsity Dance team at Reagan. I enjoy stickers, fun socks, and matching outfits with my dog. I love the shows Friends...