Reagan arts take on the Big Apple
Band, dance, orchestra, theater, art take a trip to New York City
Over Winter break, students in band, dance, orchestra, theater and art went on a school trip to New York City for four days. The students and teachers who were able to chaperone the trip took a coach bus from Pfafftown all the way to New York City.
They made as few stops as possible in order to make it just in time to be on Good Morning America. To do this, they had to sleep on the bus and change at rest areas on the way.
When they arrived where the Today Show is hosted, they were handed signs to write on. Soon after the Today Show, everyone walked around Central Park as together. The students were then split up into groups that were determined by what each student wanted to do while in the city.
The teachers that chaperoned on this trip were Amanda Cook, Jennifer Willard, Gretchen Devlin-Hall, Kenneth Tysor, Andrew Craft, and Frank Martin. Each teacher chaperoned different activities in order to give the students a variety of things to choose from.
Cook and Willard went shopping, saw different museums, went sightseeing and took a dance class. Hall went to plays where they were also allowed to go backstage, as well as museums, sightseeing and shopping. Martin did most of the sightseeing, museums and shopping as did Tysor and Craft.
"We got to do lots of cool stuff like my group did a backstage tour of Lion King which was unreal," junior Lydia Landrum said.
This allowed the students to pick what they believed best fit their interests and what they wanted to spend their time and money on in New York City. Most dancers chose to go with Cook and Willard because they were more into the dance aspect of the trip. They even went to see the Rockettes and got to see the New York City ballet.
Other groups that were more focused on the sightseeing went and saw things like the 9/11 memorial. Students who had never been to New York were amazed by all of the sights they were able to see.
"Seeing the 9/11 memorial gave me chills, and really put what happened to our nation into perspective," junior Lauren Blevins said. Overall I really enjoyed the New York trip. It was definitely money well spent."
Most of the feedback from the students was that they really enjoyed the trip. They got to experience new things they had never seen before and got to take an amazing trip with lots of close friends.
About the Writer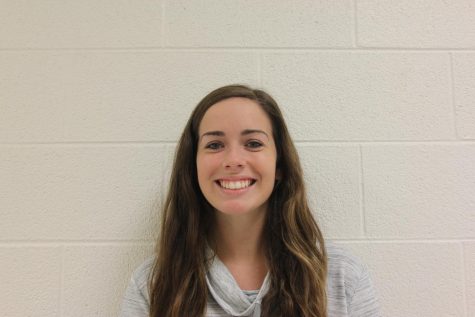 Jessica Marzullo, Opinions Editor
My name is Jessica Marzullo; I am a senior and this is my third year on the newspaper staff. I am the opinions editor. I play lacrosse for Reagan and do...