TOPSoccer, a soccer outreach program, ends its first student leadership season
Nothing holds back TOPSoccer participants.  Every participant has some sort of disability, but they play soccer and have fun just like anyone else.
The Outreach Program for Soccer reaches out to children with physical or mental disabilities and provides them with a place to learn about soccer, play on a team and to get to meet new people.
"I like that I am not at home all the time, because I do not normally get to go out," said Chris Colon, a participant of TOPSoccer.
Not only does it teach the participants new things like how to play soccer, but it also provides lessons to the volunteers.  Many volunteers learn new skills they might not have expected.
"TOPSoccer has taught me to never take anything for granted because some people have it really tough," said volunteer Andrew Peterson, a sophomore at Reynolds. "To me, it is just including everyone we possibly can that may never have a chance to be in a program like Twins otherwise. I think that is special.  I love playing with my buddies and just having a good time when I am there."
TOPSoccer builds strong bonds between volunteers and their buddies.  Through the course of two months they learn each other's likes, dislikes, and activities they like to do.
"I enjoy seeing my buddy every week and seeing the huge smile he has every time he runs into the area," said volunteer Cameron Barry, a senior at Reagan. "TOPSoccer has taught me that soccer is a game anyone can enjoy and that it is not hard to make a positive impact on someone's life even if it is small."
It is a community program and anyone can volunteer alone over the age of 12.  Those younger than 12 can volunteer with an adult.  Anyone up to age 18 can participate.
Many students at Reagan and in the community have volunteered. They get to help out with a variety of activities and events like scrimmaging, playing duck duck goose and shooting on the goal.
"I was able to play and hang out with the participants and do whatever they wanted to do whether it was running around or passing the ball," said volunteer Ashlyn Tickle, a Reagan sophomore.
Members of the leadership board get the opportunity to do more than just be a buddy to the kids, they learn how to uphold responsibilities like emailing parents or advertising the event.
"As a member of the student leadership board, I have helped to decide future plans for TOPSoccer, whether it be how to improve each session or plan for the fall festival we recently had,"  said Davie junior and volunteer Jessica Navarro. "I am also in charge of sending weekly reminders to families and volunteers."
The leadership program has multiple positions to fill and gives students opportunities to utilize different leadership abilities.
" I am on the student leadership board, so one of my jobs was to contact the parents and to communicate about the upcoming events and to inform them about important information, as well as advertising for TOPSoccer,"  said Reagan volunteer Kasie Welch.  "I also was one of the buddies for the kids and got to play with them."
TOPSoccer wrapped up its first season with the fall festival Sunday, Oct. 30.  The program will start a new season in the spring.
About the Contributor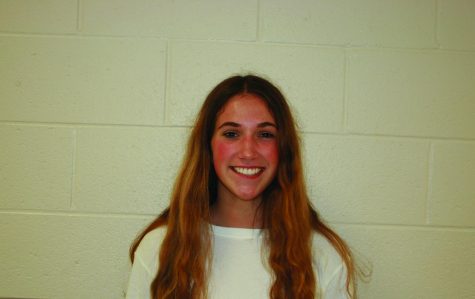 Rily Bellias, Social Media Manager
Hey everyone, I'm Rily Bellias.  I will be a senior this year and I am really looking forward to all of the new possibilities presented to us.  This...