Benefiting Bethesda
The youth at Mount Tabor UMC take part in a fundraiser to help the homeless of Winston-Salem
Helping those in need is a gift that many students at Reagan possess.  Even the simplest acts, such as complimenting someone, holding the door open and even giving a smile can have a great impact on a person.
On Nov. 5, a few Reagan students put on a benefit concert at Mount Tabor United Methodist Church to raise money for the homeless who attend the Bethesda Center.  Among these students were junior Hannah Boone, sophomore Zoe Kennedy and senior Annie Sims.
The Bethesda Center is a homeless shelter located in downtown Winston-Salem that provides day and night shelter for those who are homeless in Forsyth County.   Each month, the youth group at Mount Tabor UMC provides meals for those at the shelter.
"It's important to me to help people who cannot help themselves so they are able to pass it on later," Kennedy said.
The goal of the benefit was to raise around $2,500 to provide warm meals for the homeless at Bethesda during the cold winter season.  The goal was exceeded and after paying for t-shirt expenses, the total profit came out to around $3,400.
Forsyth County is home to many adults and children who live in poverty and have nowhere to sleep or to enjoy a hot meal.  This is a problem that the Bethesda Center has a mission to solve.
"What these kids have done has really impacted the Bethesda Center in such a positive way," said Development Director for Bethesda Center Tonya Atkins.
These students have such a special place in their hearts to serve and make an impact on their community.
"I love people in general and being able to put a smile on their face," Boone said. "I hope this benefit allows me to continue to do that."
Along with these students, a few leaders at Mount Tabor UMC were able to help make this benefit happen.  Just like the students, the leaders believe that homelessness and those living in poverty is such a huge problem in Winston-Salem.
"We did this benefit because we want the homeless community that stays at the Bethesda Center to have an opportunity to enjoy a warm meal," said youth leader Jim Annas.  "For many of them, it will be a special meal."
Those who attended the benefit were given the opportunity to sing along to the songs and donate to the cause.  Many in the audience were inspired by the fact that these students are trying to make an end to such a large problem.
"I was very touched to see how the youth are so comfortable loving and helping those in need," said benefit attendee Sheri Nebinger.  "It's wonderful to know we have the means to provide hot meals for the homeless."
Due to the positive outcome of this benefit, the youth will be able to bring hot food and serve the homeless at the Bethesda Center again this winter.
About the Writer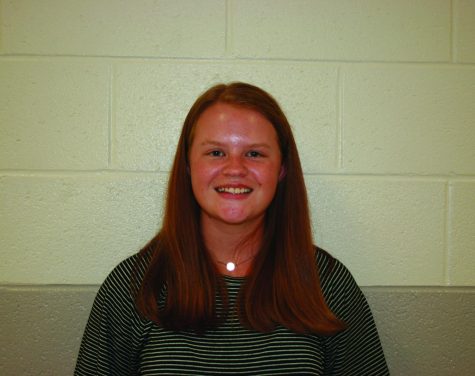 Alex Lee, Layout Editor
Hey! My name is Alex Lee and I am currently a senior at Reagan.  This is my third year being on the Rooster newspaper staff. I am currently the layout...