Raiders fight hunger
Raiders Against Poverty, a new club at Reagan, plans to begin a food program for students in need.
To add to the many new clubs emerging during the 2016-17 school year, a club to raise awareness for poverty and hunger has been created by sophomore Lily Frosh. The Raiders Against Poverty Club had its first meeting Wednesday, Oct. 26.
Many students attended the meeting. Stephanie Pearson, the club's adviser, had a full room.
Those in attendance voted on officers and council members to kick off the meeting. The Vice President is Lauren Tickle, a sophomore; treasurer is Ashlyn Tickle, also a sophomore, and the secretary is Emma Kate Cumbo, who is a junior. Each candidate introduced themselves and made a short speech about why they wanted to hold a position of influence.
Frosh's encounters with classmates that were less fortunate motivated her to start Raiders Against Poverty.
"In middle school, many of my classmates didn't have a steady income at home and came to school with empty stomachs," Frosh said. "After witnessing this and hearing about the similar project set-up at Moore Elementary, I decided to start the club."
The students are kept anonymous, which protects their egos and self-esteem. They are provided with food to take home over the weekend. For some, this is the only food they have to last them until Monday.
Frosh plans to create a school-wide food pantry to supply food for students who need it.
"The pantry will supply students in the club's program with food for the weekend, ranging from mac and cheese to cereal," Frosh said. "If the pantry at Reagan is successful, I can definitely see the program expanding to other schools."
This being the club's first year, its main goal is to get the food pantry up and running. The Reagan food program has to get on its feet before it can expand and encompass other schools which may need it even more than Reagan does.
"I think this will be a success because many people are devoted to this club, and a lot of people want to help those in need," said Tickle.
The club is currently in the planning stages. At their first meeting, members brainstormed topics such as where the food pantry should be, who should be involved and how they should go about making this collaborative dream a reality.
As for logistics and requirements, members must attend at least one club event every year and can miss no more than three meetings a year. While the attendance at the interest meeting and the first meeting were high, it looks as though Raiders Against Poverty will take off and expand even more as it progresses.
"People will keep coming to this club because it has a good purpose and will benefit many people," Tickle said.
Frosh credits much of her inspiration to her family and close friends. She feels as though charitable work is extremely important. Her parents have modeled this for her through their contributions to charities, especially those for the sake of veterans.
"Thanks to their charitable acts, I have learned that even the smallest things can make a huge difference in someone's life," Frosh said.
She and the rest of the members hope to embody this ideal through the service of this new organization.
About the Writer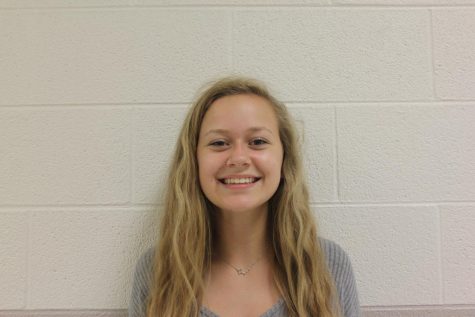 Hannah Boone, Editor-in-Chief (Online)
Hey y'all! My name is Hannah Boone. I'm a senior this year. I am online editor-in-chief. I love food, music, my cactus, and I love dying a strip of...