Ag Day tradition continues
This year's Ag Day encompassed all things we know and love about it, with a hint of changes to come.
The hype of Agriculture Day has been very steady over the years. Students beg teachers to escape class and go see farm animals and tractors and revel in the glory of not learning for a little while. This year's Ag Day did not disappoint.
Throughout the school day, there was usually a large number of people outside. They engaged in activities ranging from corn hole to climbing on tractors to seed art. The addition of a duck this year raised excitement.
"I thought Ag Day was a success," said Future Farmers of America member and junior Ryan Edwards. "It seemed like most of the students enjoyed the variety of animals and activities we had to offer."
There weren't many differences in this Ag Day from previous events.
"The FFA members and officers took the lead and did what they historically did," said this year's Ag Day supervisor Brynn Bross.
However, a few changes were made.
"We did add a few things, such as the hay bale toss," Bross said.
While Bross kept the event fundamentally the same this year as in years past, she and the FFA do have plans to improve the event in the future.
"In the future, we're looking towards having more community involvement and more exhibits, such as local greenhouses, farm supply stores, and veterinary hospitals," Edwards said.
Animals this year included horses, chickens, a single duck, a miniature pony and two of the largest puppies many people had ever seen.
Perhaps the most interesting addition, though, was the hay bale toss.
The directions were simple: pick up the hay bale and throw it as far as possible. Many people participated in this competition. Winners were announced later that afternoon during announcements: Luke Hall, with a toss length of 31 feet, 5 inches, and Carley Trull, with a toss length of 15 feet, 10 inches.
While Ag Day was kept relatively similar this year, it was a big hit. Whether teachers allowed students to go enjoy the event for a full class period or only for the last couple minutes of class, any opportunity was snatched up. Any changes to the event are expected to be met with the same enthusiasm.
About the Writer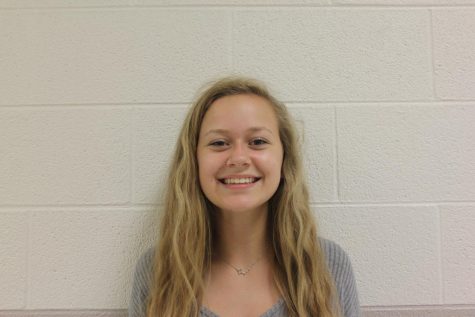 Hannah Boone, Editor-in-Chief (Online)
Hey y'all! My name is Hannah Boone. I'm a senior this year. I am online editor-in-chief. I love food, music, my cactus, and I love dying a strip of...